Environment to plant 2.0M+ trees during Reforestation Month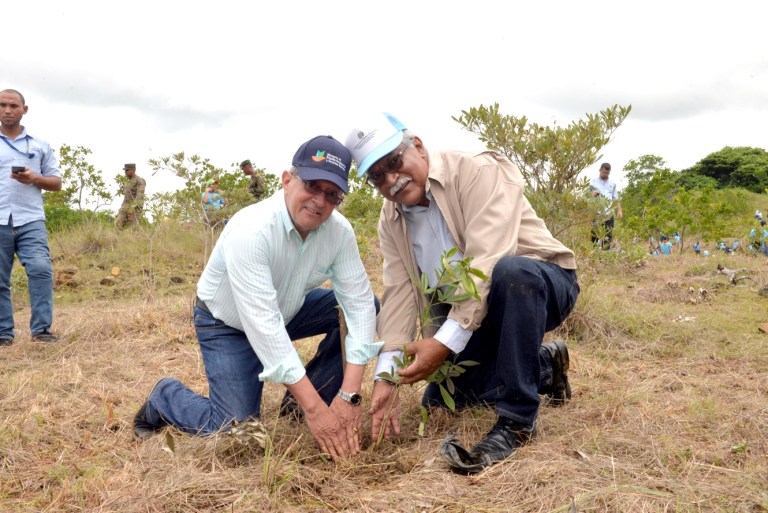 Angel Estevez, Ernesto Reyna.
Santo Domingo.- Hundreds of Environment Ministry collaborators and technicians on Tues. launched Reforestation Month by planting thousands of trees in an eco-park in Santo Domingo Oeste.
Environment said this year they'll plant more than two million seedlings of hardwood varieties throughout the country.
"This goal will be achieved with the collaboration of brigades of the institution and the integration of thousands of volunteers nationwide," Environment minister Ángel Estévez said in a statement.
He stressed the importance of reforestation to conserve forests and rivers. In the same way he called on la population to in the planting taking place in all regions.