Dominican Republic has a US$283.0M trade surplus with Commonwealth Countries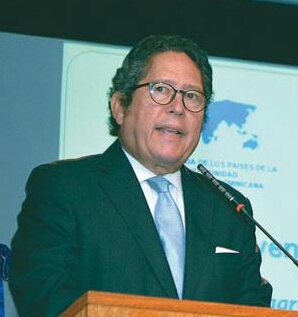 F. Gonzalez N.
Sano Domingo.-  The president of the Roundtable of Commonwealth Countries in the Dominican Republic on Wed. said US$1.7 billion in Dominican products are exported to those nations, compared with the US$1.4 billion which they import.
Fernando González Nicolás said the figures show that bilateral relations with the Commonwealth are very favorable for the Dominican Republic, to the tune of around US$283.0 million.
He noted that of Dominican Republic's five leading export destinations, two are part of the Commonwealth: Canada which ranks third with US$786.0 million, followed by India with US$578.0 million per year.
"The world's main mining companies are established in the countries of the Commonwealth, which protect the environment and are the main financial institutions in the world," said González.
"Our organization aims to promote bilateral economic, trade, social and cultural relations between the Dominican Republic and the 53 countries that make up the Commonwealth in the world, with Canada being one of the main nations that make it," the business leader said
He added that the Commonwealth countries have an important economic influence in the Dominican Republic, not only as foreign investors, but also important destinations for Dominican exports.
Gonzales delivered the opening remarks in a conference headed by Canadian ambassador Shauna Hemingway, who showcased her country's potential for the Dominican Republic.