Canada is Dominican Rep.'s top foreign investor.: envoy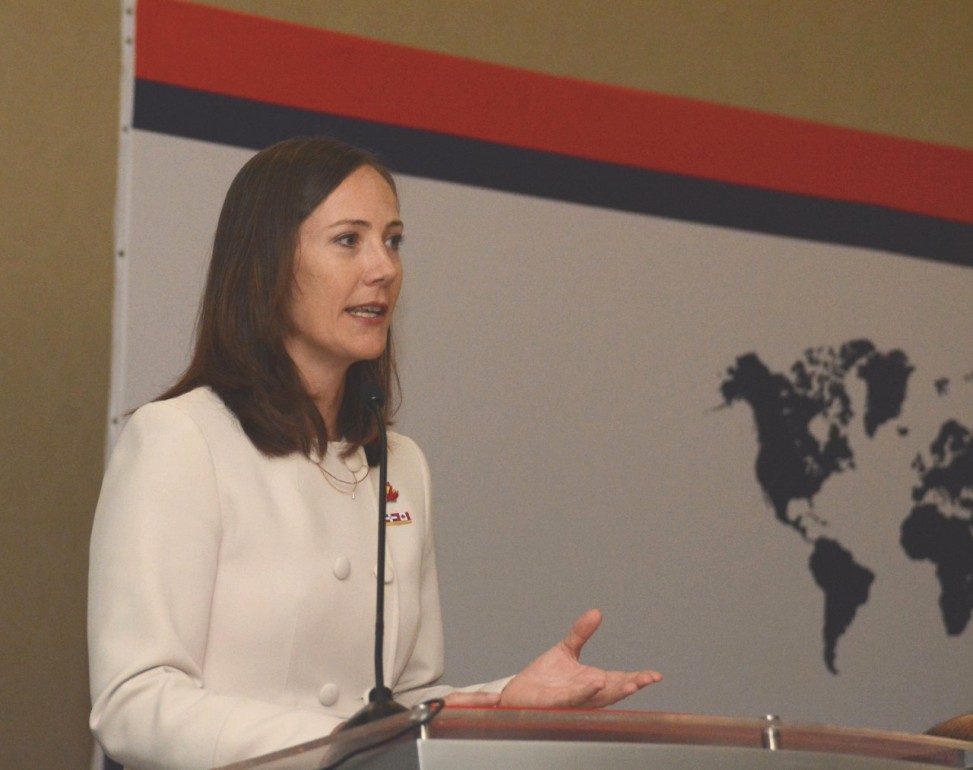 Santo Domingo.- Canada ambassador Shauna Hemingway on Wed. praised the growth in bilateral relations with her country, "strong enough to promote a fruitful exchange of trade and investment."
Hemingway stressed that her country ranks first in foreign investment in the Dominican Republic, through banking, textiles, mining, infrastructure and renewable energy, through firms such as Barrick Gold Pueblo Viejo, Gildan, Ocean Group, among others.
"In addition, the 837,000 Canadians who visit the Dominican Republic every year, arriving in up to 75 weekly direct flights spend billions of pesos here," she said.
The Canadian diplomat listed trade policy, regulations, investments and environmental protection, as well as practices of social corporate responsibility and transparency, are some of the areas in which both countries can expand collaboration even more.
"We are also joining forces with the Dominican Republic to condition the Guajimía gully and create safer, healthier and more productive spaces for up to 300,000 inhabitants of Santo Domingo Oeste," she said.
Hemingway also announced that the Canadian company, Emerald Solar, is preparing a solar park near Barahona (southwest) "with the highest technology."
The diplomat was the keynote speaker at the Canadian Chamber of Commerce luncheon celebrating Canada's Thanksgiving Day, attended by Canadian Dominican Chamber of Commerce president Gustavio de Hostos, Roundtable of Commonwealth Countries in the Dominican Republic president Fernando González Nicolás, government officials and business leaders.