Top Kuwaiti, Dominican officials look to future pacts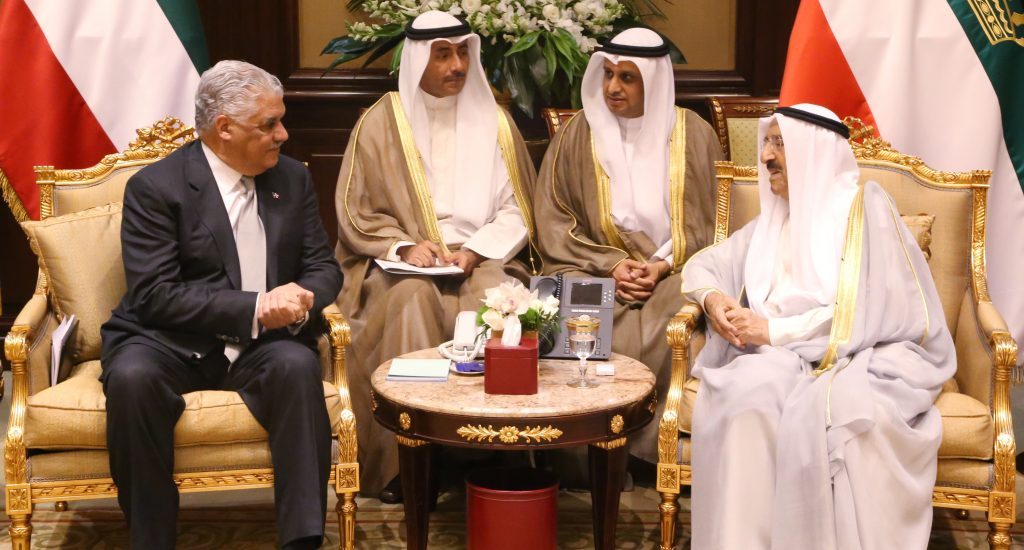 Miguel Vargas, Emir of Kuwait, Sabah Al-Ahmad Al-Yaber Al-Sabah.
Kuwait. – Foreign minister Miguel Vargas and Kuwaiti counterpart, Sheikh Sabah Khalid Al Hamad Al Sabah, on Thurs. signed four    MOUs on energy, trade, education and political consultations.
"The agreements signed today will give a great impetus to the relations between both countries, so now it is important that the technical teams follow up on them," said the Dominican Foreign Minister.
The memo on political consultations establishes the mechanisms for the chancelleries of the two nations to meet periodically to follow up on issues of mutual interest.
The memo on energy cooperation will allow the exchange of information to find the alternatives that positively impact the national industry.
Meanwhile the memo on the trade establishes the creation of a working table for the promotion of trade, whose text will serve as a platform leading to an agreement in the future.
Likewise the memo on education seeks cooperation among the diplomatic academies and promote rapprochement of institutions of higher learning.