Jump in fuels, dollar push staples up to 30%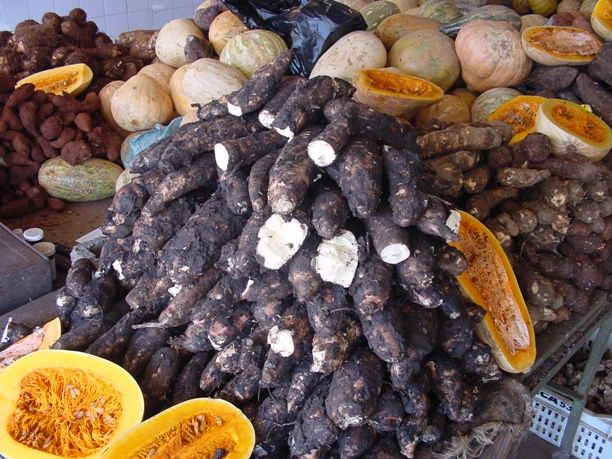 Santo Domingo.- The jump in fuel prices and the dollar's rate are pushing the cost of several household staples as high as 30 percent.
Plantains jumped from 10 to as much as 15 pesos while other products such as onions, pigeon peas and potatoes have also posted increases.
Outlet El Dia reports that eddoes in the market at San Cristóbal (south) jumped to RD$50.00 per pound while carrots and cassava (yuca) rose four pesos to as high as RD$20.00 per pound.
Juan Hernandez, a market seller complained that fruits and vegetables are becoming more expensive every week. He said that as long as fuel prices continue to rise, so will staples.