Women's sit-in demands lower prices on cooking gas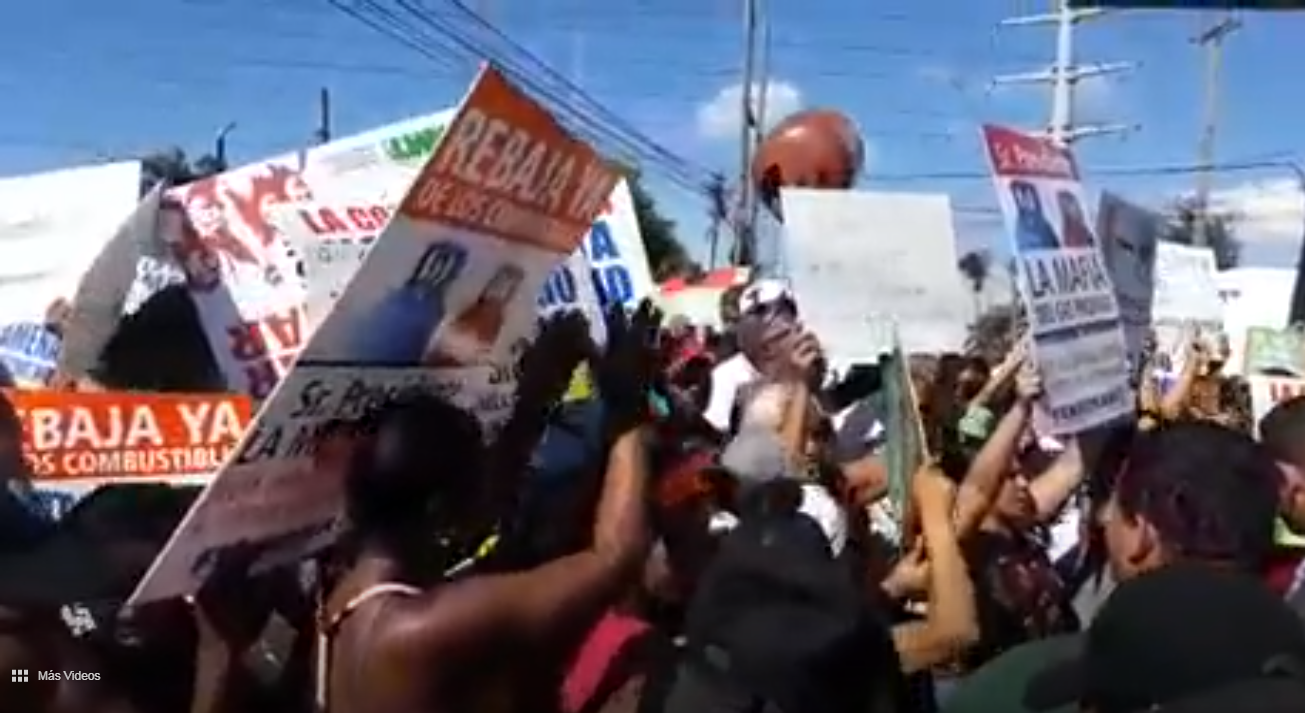 The protest in Santo Domingo Oeste. Videograb diariolibre.com
Santo Domingo.- Dozens of women on Tues. are staging a sit-in a busy intersection on 27 de Febrero Av. to demand that the Government lower the fuel prices.
Police officers and soldiers arrived at the scene where the protesters occupy a section of the median voicing chants of their demands.
Group spokeswomen, Yina Buly and Franquina Mejia said that homemakers can no longer afford cooking gas and household staples, and vowed to continue with other mobilizations.
Other people who said they are members of the bus owners union (FENATRANO) support the protest, alleging abuses by the Government, including the boarding of passengers on that route free of charge.