Dominican Republic, an ideal hub for Brits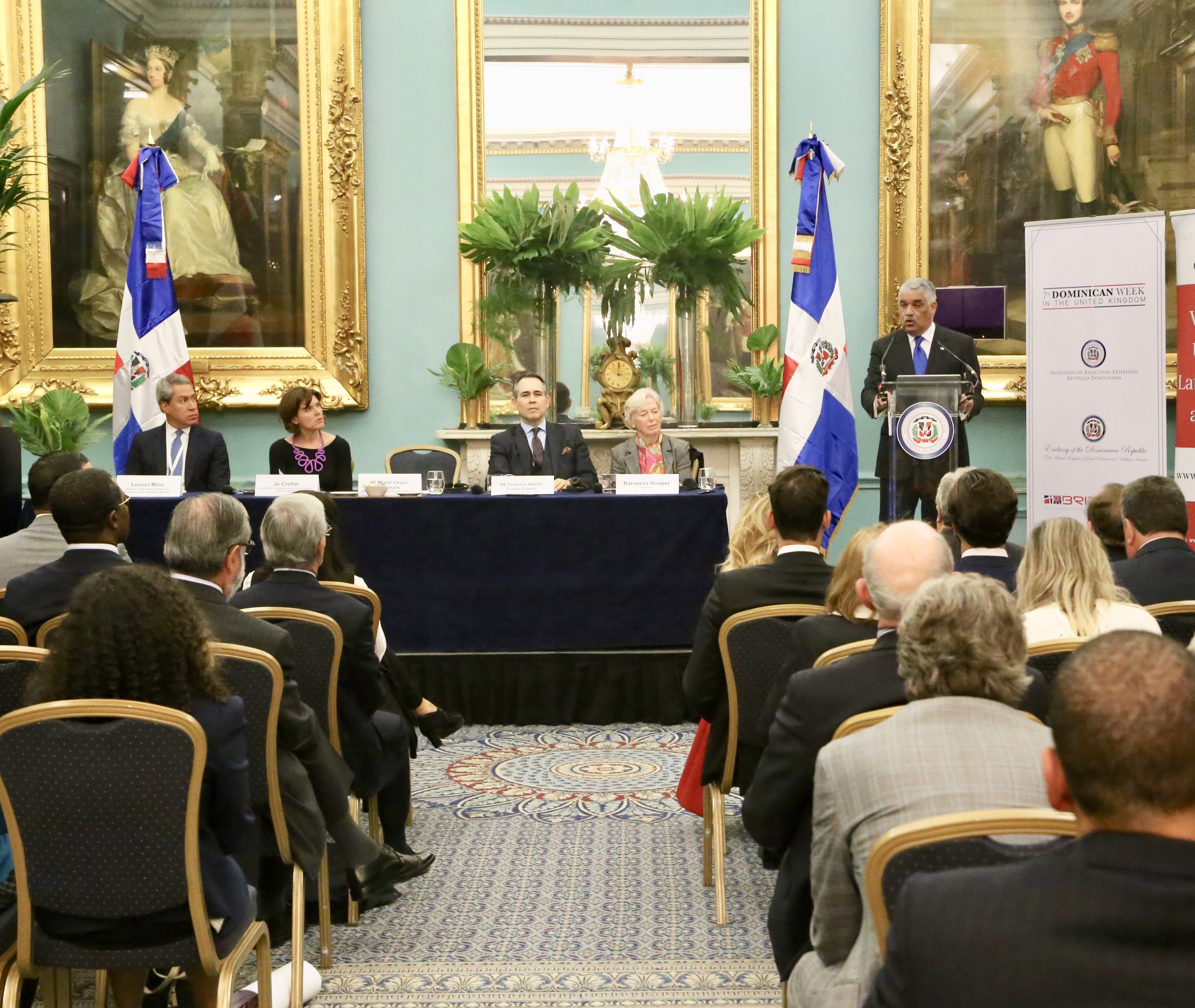 London.- Foreign minister Miguel Vargas on Tues. presented the Dominican Republic as an ideal destination for British investors, for its legal benefits, economic stability and multiple and frequent air and sea routes.
"We have the ports, airports and logistical facilities that allow British producers to manufacture and export from the Dominican Republic," the official said during the workshop "Dominican Republic as a hub for British exporters of manufacturing" hosted by the Dominican Embassy and the British Chamber of Commerce (Britcham).
The activity with funding from the National Free Zones Council and the collaboration of the British manufacturers organization EFF, homologous of the Dominican Industries Association, forms part of the annual Dominican Week in the United Kingdom.
The workshop gave British business leaders and authorities the opportunity to know the competitive advantages offered by the country, both to manufacture and export from free zones and to install distribution centers. In both cases, "our location, legal regime, infrastructure and connectivity present ideal conditions that make us the most convenient logistic center for the British investor," said Dominican ambassador Federico Cuello Camilo.
EEF president Stephen Phipps stressed Dominican Republic's attractiveness, "an investment destination that we will actively promote, since it gives us free access to the United States and the European Union, with trained and productive labor, in sectors of interest such as medical and electronic products."
In their presentations, Carlos Flaquer, director of the Logistics Park DP World-Caucedo and Ebell de Castro, of the National Council of Free Trade Zones, demonstrated in detail how those advantages have led to the regional leadership in both facilities and logistics management as in product production medical, electronic, textiles and clothing, cigars and footwear.