Longer hours coming to ports, airports, border crossings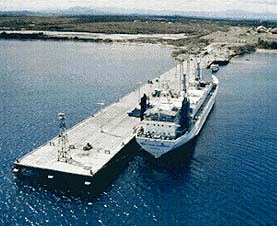 Santo Domingo.- The National Civil Aviation Safety Committee (Conasac) on Thurs. praised Defense minister Rubén Paulino's call to analyze and implement  the new dispatch and reception schedule in ports, airports and border crossings.
The senior officer's decision comes less than a week before executive order 384-18 was issued after a meeting of the National Competitiveness Council, which instructs the trade regulatory agencies abroad to extend the workday from 7am to 10pm, to expedite and boost Dominican exports.
Paulino urged the officials to take all the necessary actions to achieve efficiency and enforce the new schedule.
The meeting was attended by Air Force commander Richard Vázquez, National Police director Ney Bautista, Antinarcotics president José Matos and Airport Security director Aracenis Castillo.