US-DR pact benefits diplomatic, consular personnel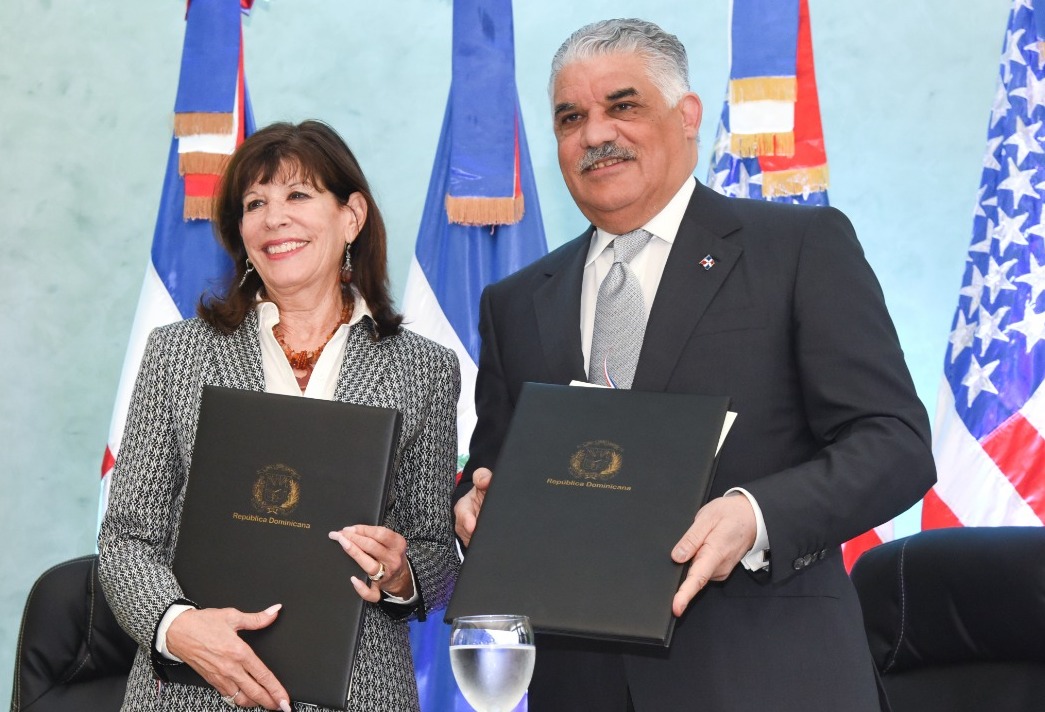 R. Bernstein M. Vargas
Santo Domingo.- The Foreign Affairs Ministry and the U.S. Embassy on Mon. signed an agreement to authorize paid work for spouses and other relatives of diplomatic and consular personnel assigned to either country.
Foreign minister Miguel Vargas and US Ambassador Robin Bernstein signed the Employment Agreement for Dependents of Official Employees, at a ceremony in the Dominican Chancellery.
Bernstein said the pact highlights the strong ties between the Dominican Republic and United States and how they continue to provide support to members of the Foreign Service abroad "who tirelessly provide a valuable service to our two great nations."
"This is the first bilateral labor agreement that the government of the United States will sign with the Dominican government. The United States has 117 similar agreements around the world and we know that these make a difference," the diplomat said.
Bernstein added that she hopes to continue working with the Dominican government on future opportunities that add value to the relations of the two countries.