Medina arrives in Beijing for State visit to China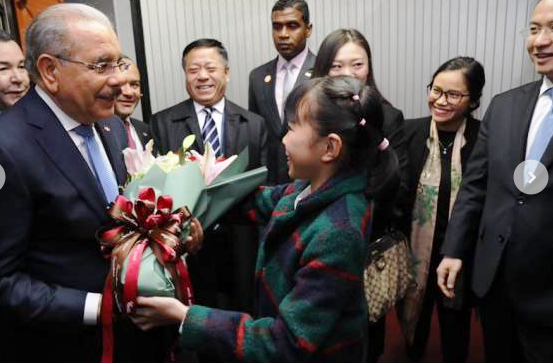 Beijing.- President Danilo Medina began the State visit to China on Thursday when he arrived in Beijing where he was received by a senior official, according to a video provided by the Dominican Govt.
Also present at Zhang Run Airport was the first Dominican Ambassador to China Briunny Garabito.
At 6:40pm (6:40am Dominican time) Medina arrived in Beijing for the state visit that starts tomorrow with a wreath-laying at the Monument to the Chinese People's Heroes.