Dominican Republic gains 1.3B+ Chinese friends: Xi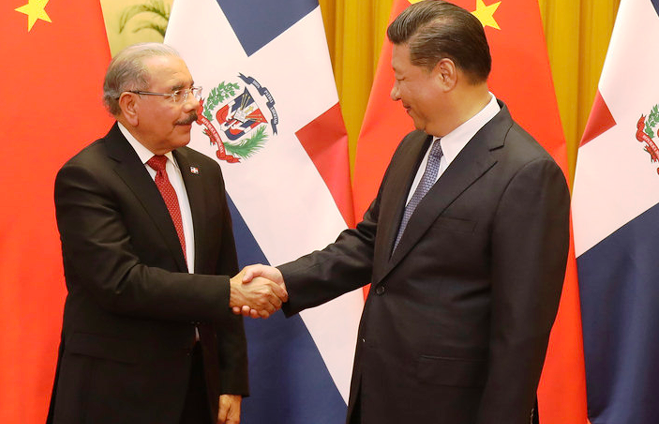 D. Medina, Xi P.
Beijing.- President Xi Jinping held talks with Dominican Republic counterpart, Danilo Medina, in Beijing on Friday, promising to promote common development.
China and the Dominican Republic established diplomatic relations six months ago.
Xi said Medina's decision to establish ties with China was in line with the "trend of the times and historical inevitability," which allowed the Dominican Republic to gain over 1.3 billion Chinese friends.
"Although China and the Dominican Republic have recently established diplomatic relations, our hearts have been united for a long time," Xi said.
"The establishment of diplomatic relations between the two countries has given China a good partner with mutual respect, equal treatment and mutually beneficial cooperation."
He expressed China's willingness to work with the Dominican Republic to promote the accelerated development of bilateral relations, turn the good vision of cooperation between the two countries into more tangible results, promote common development and provide benefits to the people.