Medina touts Dominican products; Xi eyes stogies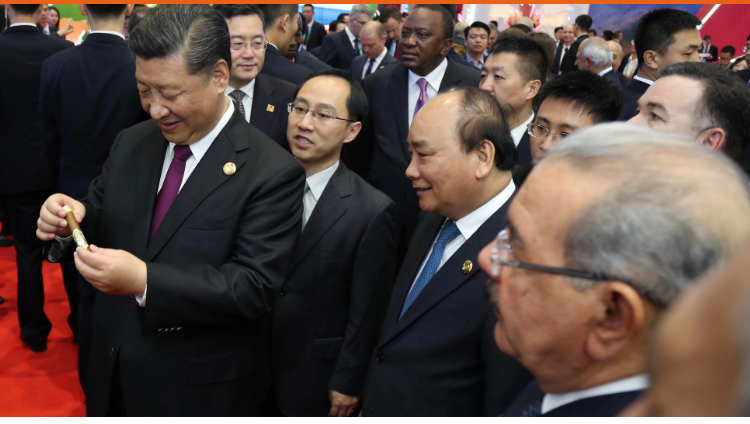 Xi J., left, D. Medina, right
Shanghai.- President Danilo Medina on Mon. hosted China leader, Xi Jinping, at Dominican Republic's stand in the first China International Import and Export Exposition (CIIE), which takes place in Shanghai.
Danilo Medina, accompanied by senior officials, showcased the quality of Dominican products for Xi.
The Chinese president showed an interested in cigars, cassava, pineapple and other Dominican products.
China's international event counts with the participation of numerous countries and international organizations.
The exhibition opens China's market to the world and welcomes all countries to tout their products.