Highland town thrives but aqueduct shows its age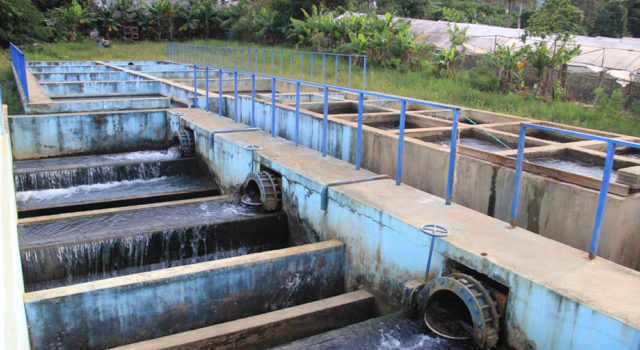 Jarabacoa acqueduct. Photo courtesy of El Caribe.
Jarabacoa, Dominican Republic.-  Despite being surrounded by three rivers, and having in its territory the main tributaries that contribute 70% of the country's water, the thriving highland town lacks an adequate aqueduct that meets its ever-growing needs.
Crossed by the Yaque del Norte, Jimenoa and Bayguate rivers, as well as dozens of streams and creeks, Jarabacoa (Land of Many Waters n Taino) has an aqueduct built over 50 years ago.
The facility was built for a then population of 10,000, but today exceeds 50,000, according to the last census. It's believed that it could reach as much as 75,000.
The population has demanded the aqueduct for years and has been the government's unfulfilled promise despite figuring in the 2013 Budget, according to mayor Carlos José Sánchez Pineda.