Picket with pots and pans for lower cooking gas price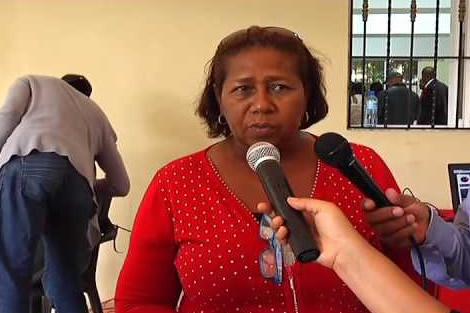 Santo Domingo.- The Coordinator for Lower Fuel Prices and the People's Rights on Thurs. reiterated that cooking gas should cost no higher than RD$65.00 per gallon.
In a picket with pots and pans in front of the Industry and Commerce Ministry group spokesperson Socorro Monegro also said that premium gasoline should cost RD$165.00; regular RD$160.00 and diesel between RD$95.0 and RD$102.00 per gallon.
She blamed a "mafia" for the high fuel prices.
Monegro also announced an assembly next Saturday to decide on the actions to take during the strike set for Nov. 27.
She warned that they'll continue on the streets, "as we've been doing for the past four months."