Central Bank: production boost puts 3Q growth at 6.9%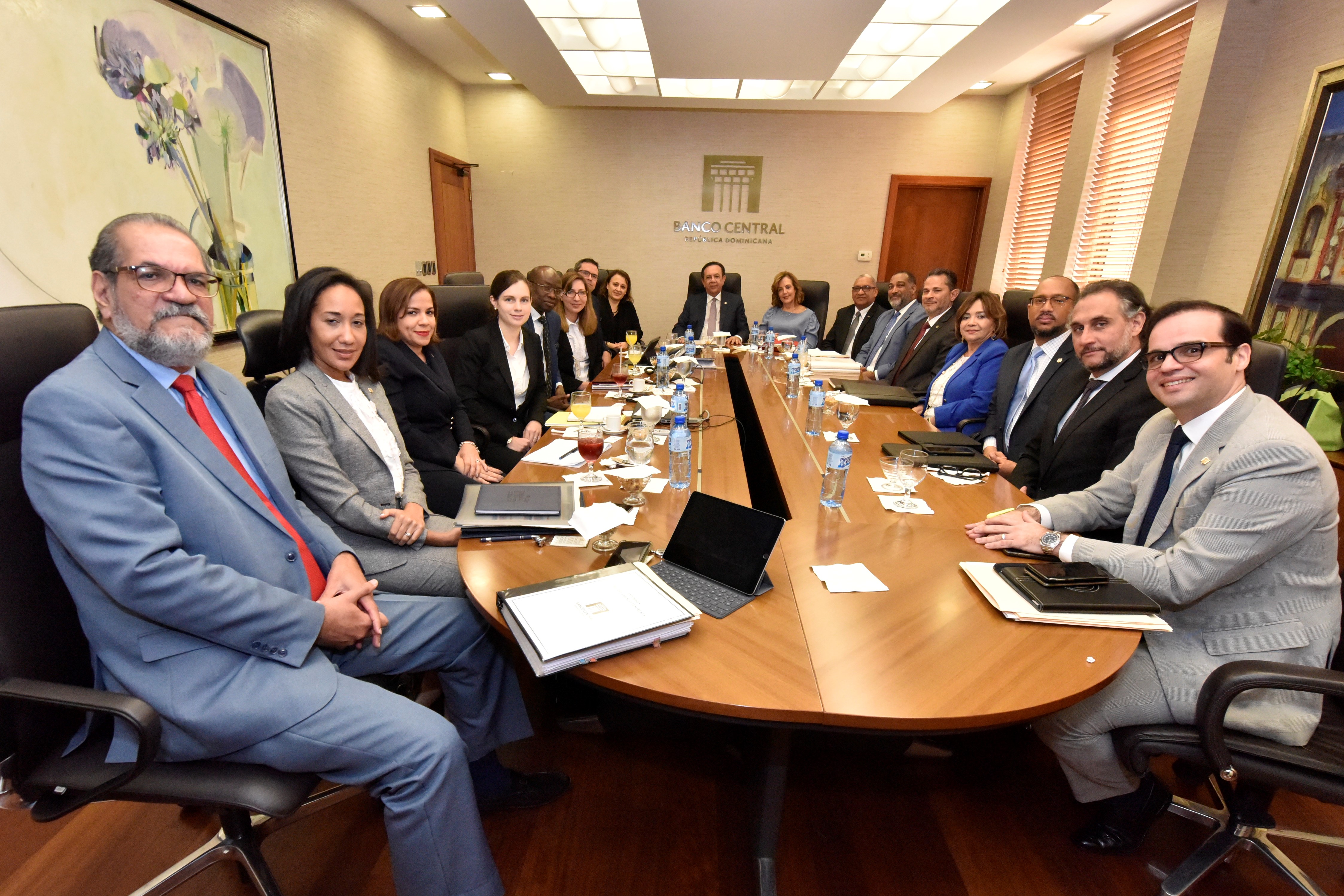 IMF meeting at the Central Bank.
Press Release
Santo Domingo.-  A delegation from the International Monetary Fund (IMF) was received by the governor of the Central Bank of the Dominican Republic (BCRD), Mr. Héctor Valdez Albizu, during the Staff Visit to the monetary institution, a report on the economic growth registered in the country, which September 2018 stands at 6.9% of GDP, along with other important data that have been significant in maintaining macroeconomic stability and boosting production, until placing us as one of the most important economies in Latin America.
Valdez Albizu pointed out that economic growth exceeded the BCRD's estimates, thanks to consumption behavior and private investment, among other factors. He stressed that the growth of private credit, which has remained dynamic, is 12.1% in annual terms.
The release of resources from the legal reserve, made by the Monetary Board, was a fundamental element for the revitalization of the economy through the increase of credit to the private sector, especially in the construction sector, explained Valdez Albizu.
In addition, the governor said that foreign direct investment (FDI) has continued to grow during this year to reach RD$1.8 million as of September, with hotels, bars and restaurants being among the important investment sectors.
Another relevant fact that the governor conveyed to the IMF delegation is that remittances have had a remarkable growth so far this year, in addition to the one in 2017.