Biggest Dominican bank is tourism's largest funder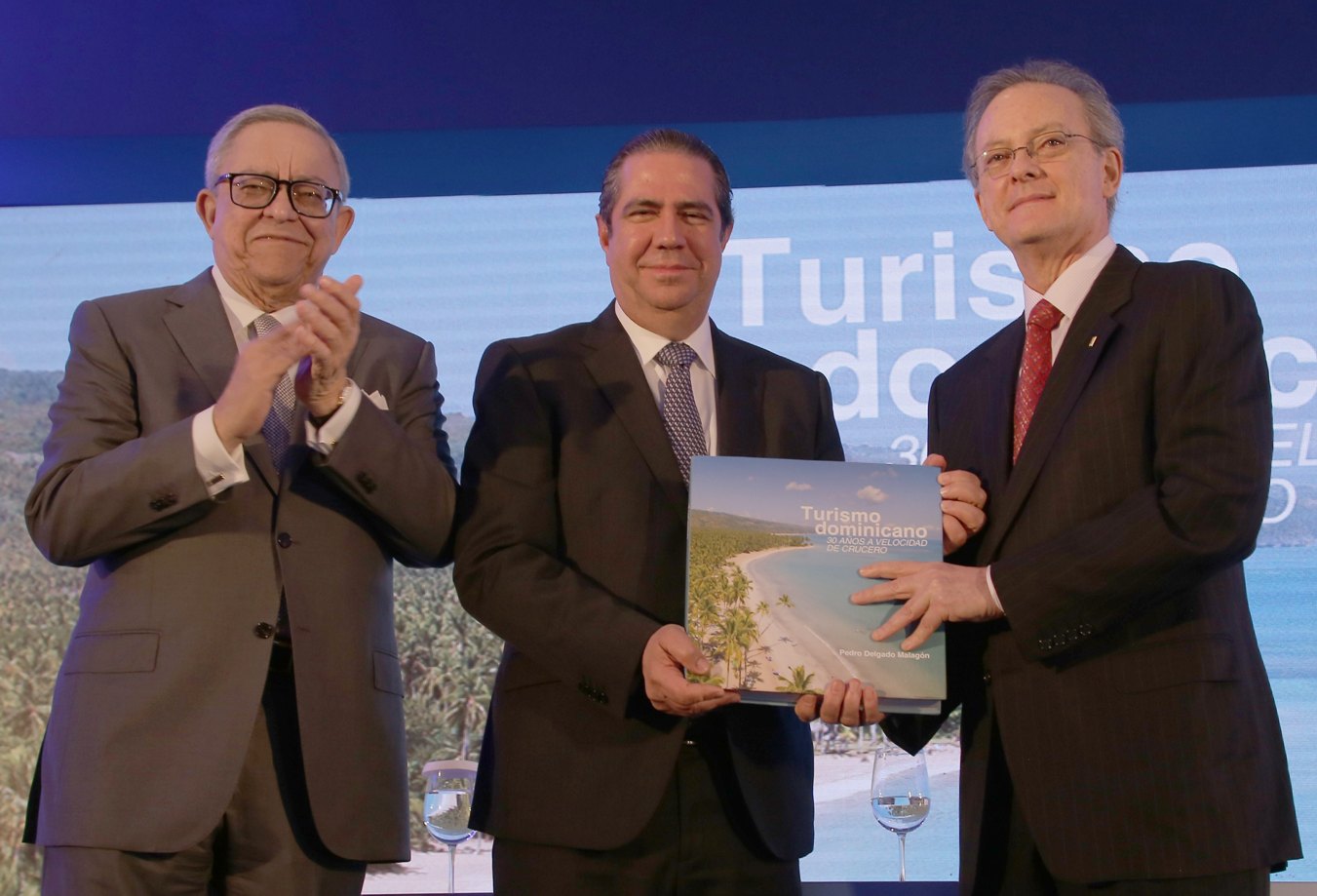 Pedro Delgado Malagón, Tourism minister Francisco J. Garcia, Manuel A. Grullon. Photo acento.com.do
Santo Domingo.- Dominican Republic's biggest bank on Fri. presented its most recent institutional publication, "Dominican Tourism: 30 years at cruising speed," which covers the foundations, evolution, achievements, and projections on the future of Dominican tourism, an industry key to understanding the dynamism and the great transformations currently taking place in the country .
The Banco Popular Dominicano's publication, which seeks to highlight the natural beauty and diversity of the Dominican tourism offer, is authored by prominent intellectual and former Public Works minister Pedro Delgado Malagón; and prefaced by  stalwart tourism journalist Rita Cabrer.
To complement the reader's experience, the work is illustrated with impressive images taken by renowned photographer Thiago da Cunha, as well as examples of other photographers, who put into perspective a valuable visual story that ranges from magnificent hotel facilities and natural landscapes to modern skyscrapers in urban areas, first-line cuisine and our cultural traditions.
El Popular, tourism's biggest funder
In his keynote address, Popular Group and Banco Popular Dominicano president Manuel A. Grullón stressed that the financial organization is Dominican tourism's largest funder.