Dominican moguls see big bucks at Haiti border zone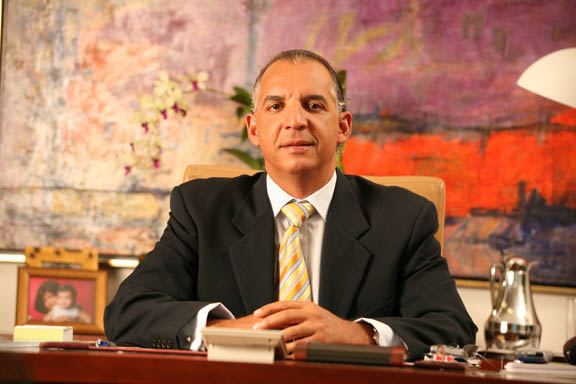 F. Capellan. File
Santo Domingo.- The moguls Juan Vicini and Fernando Capellán, and the economist Roberto Despradel agree there's an urgent need to take advantage of tax breaks and strategic location of the Dominican-Haitian border zone.
Speaking in the INTEC Dialogue for Action (DIA) "The border: from problem to opportunity" organized by the Technological Institute of Santo Domingo, the panelists said there's a possibility to creatae as many as 400,000 jobs in the short term with strategic investments in the textile industry.
During his conference "Opportunities in execution," Capellán, president of the Dominican Grupo M, and the free zone company Compagnie Développement Industrie (CODEVI), of Haiti, proposed a round table, to align the goals and achieve development in both countries, and take the opportunity to create those jobs.
He said CODEVI in just 10 years has reached 11,000 employees and receives in its facilities companies from more than 10 countries, to manufacture of different types of products.
Capellan noted the privileged condition of the border area particularly for the textile industry, for its proximity to the United States, the world's largest importer of such products, and for the 30% tax breal on products from Haiti with agreements such as the DR-CAFTA, Hope / Help special legislation of the United States for Haiti, EPA of Europe, LDC of Chile and Canada.
"Between Cap Haitien and Bonao we can definitely create between 300 and 400,000 jobs in a very short time. The fabrics factory of Heins in Bonao, of Gildan in Monte Plata, and a Korean company that is in Barahona. If it were not for Haiti there would not be such factories in the Dominican Republic, the jobs in Las Americas, San Isidro, Barahona and Santiago free zones would not exist either, because there would be no critical mass," he said.
In that regard, Quisqueya Binational Economic Council director Juan Vicini, said the global trend has led to light manufacturing to look for production locations that are close to consumption points, the border could attract investment in manufacturing to export mainly to the North American market.