Finance Minister says recent loans are for the private sector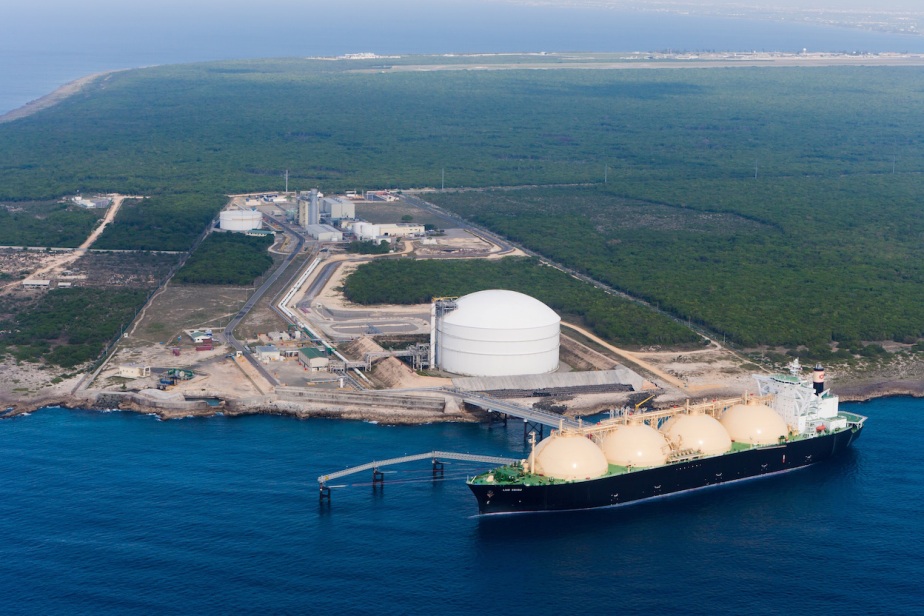 AES Dominicana natural gas terminal.
Santo Domingo.- The latest loans from international organizations, such as the Central American Bank for Economic Integration (BCIE), have earmarked for the private sector, and the Government has only validated them with a no-objection, Finance minister, Donald Guerrero revealed Tues.
He said the loans result from the confidence that foreign entities have placed in the country's public and private sectors so that both can take advantage of the financing.
The most recent loans, totaling US$100.0 million will be for the Banco Popular Dominicano. In the next few days, a global credit line will be signed, according to local media.
On Tues. the Finance Ministry also announced that efforts were made in Honduras to sign a US$54.0 million loan contract for the power company AES Dominicana, to build a 50-kilometer pipeline from the AES Andrés natural gas terminal to San Pedro de Macorís (east).