2018 Budget to reach US$16.6B with bonds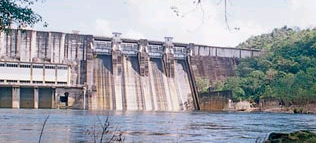 Budget aims to boost hydroelectric output.
Santo Domingo.- The Executive Branch on Wed. submitted to Congress a supplementary RD$7.6 billion for the 2018 Budget of RD$24.96 billion, which includes bonds or bank credit in the local market, on the need to totally finance the electricity sector's expenditure, which has been impacted by rising oil prices.
The piece authorizes the Finance Ministry to seek that financing.
For this year the electricity sector requires US$416.0 million (RD$20.0 billion), as a result of the rising oil prices, said Budget director Luis Reyes, quoted by Listin Diario. He stressed the Government's effort to meet the electricity sector's needs.
He said the amount to be sought as financing is just one third of the needs, since 65% to 66% will be covered with the budget reallocation of RD$14.7 billion from transfers from one institution to another for RD$12.7 billion and the remaining RD$2.0 billion of income from the Electricity Transmission Utility (ETED); and the Hydroelectric Generation Utility (EGEHID).