Steel mill wins Dominican exporters' top award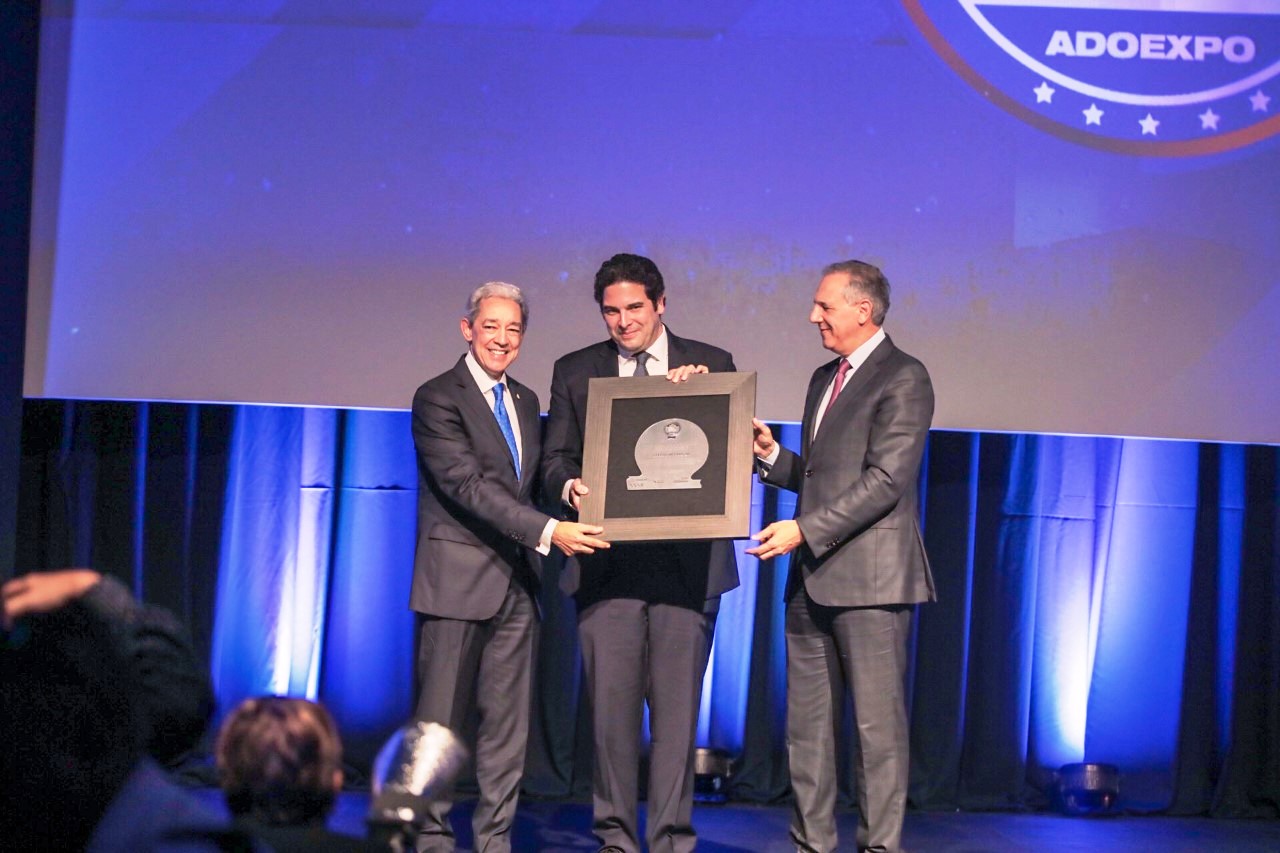 ADOEXPO president Luis Concepción, Miguel Vega, of Gerdau Metaldom, Administrative minister José Ramón Peralta.
Santo Domingo.- The Dominican Exporters Association (ADOEXPO) in a Tues. night gala hosted its 32nd annual awards, held at the Jaragua hotel, where the highest "Exporter of the Year" prize going to the steel mill, Gerdau Metaldom.
The "Exporting Industrial Excellence" awards went  to Grupo Bocel; "Excellence Exporting Free Zones" to the Baxter Healthcare company; "Agricultural Exporting Excellence", to AMR Agro and "Excellence PYME Exporter " to Caribbean Labs.
The "Excellence in Services to the Exporting Sector" award went to Shipping Agency B & R, and to the Customs Agency as the public sector institution.
Adoexpo's kudos also went to Listín Diario economy editor Cándida Acosta, for her career in journalism.
In addition to the trophy and a plaque, the winning companies can exhibit the ADOEXPO logo on their products during the three years after the awards ceremony.