Dominican Republic confirms presence of natural gas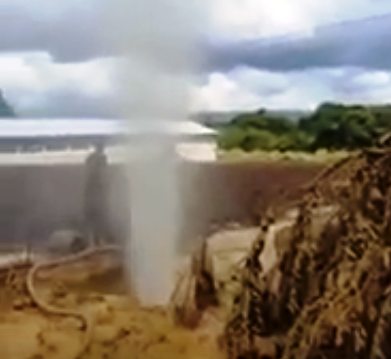 Villa Tapia, Dominican Republic.- The Energy and Mines Ministry on Mon. confirmed a release presumably of natural gas in Villa Tapia, Hermanas Mirabal province (northeast), and said it will conduct geological studies to determine its scope.
The zone is part of the Cibao Oriental block with hydrocarbon potential, the agency said, "where the institution had recovered 632 kilometers of seismic lines, an area that is now being added to the tender process that will be launched soon."
He warned that the gaseous escape, with considerable pressure since Wednesday, is flammable, for which people are advised to stay outside of the one-kilometer safety perimeter at the village, La Guazuma.
Energy and Mines minister Antonio Isa Conde revealed that a team of geologists is in the area conducting a technical survey of the site, "because there are no recorded drillings in Villa Tapia."