Six envoys to speak in 1st Commonwealth Business Seminar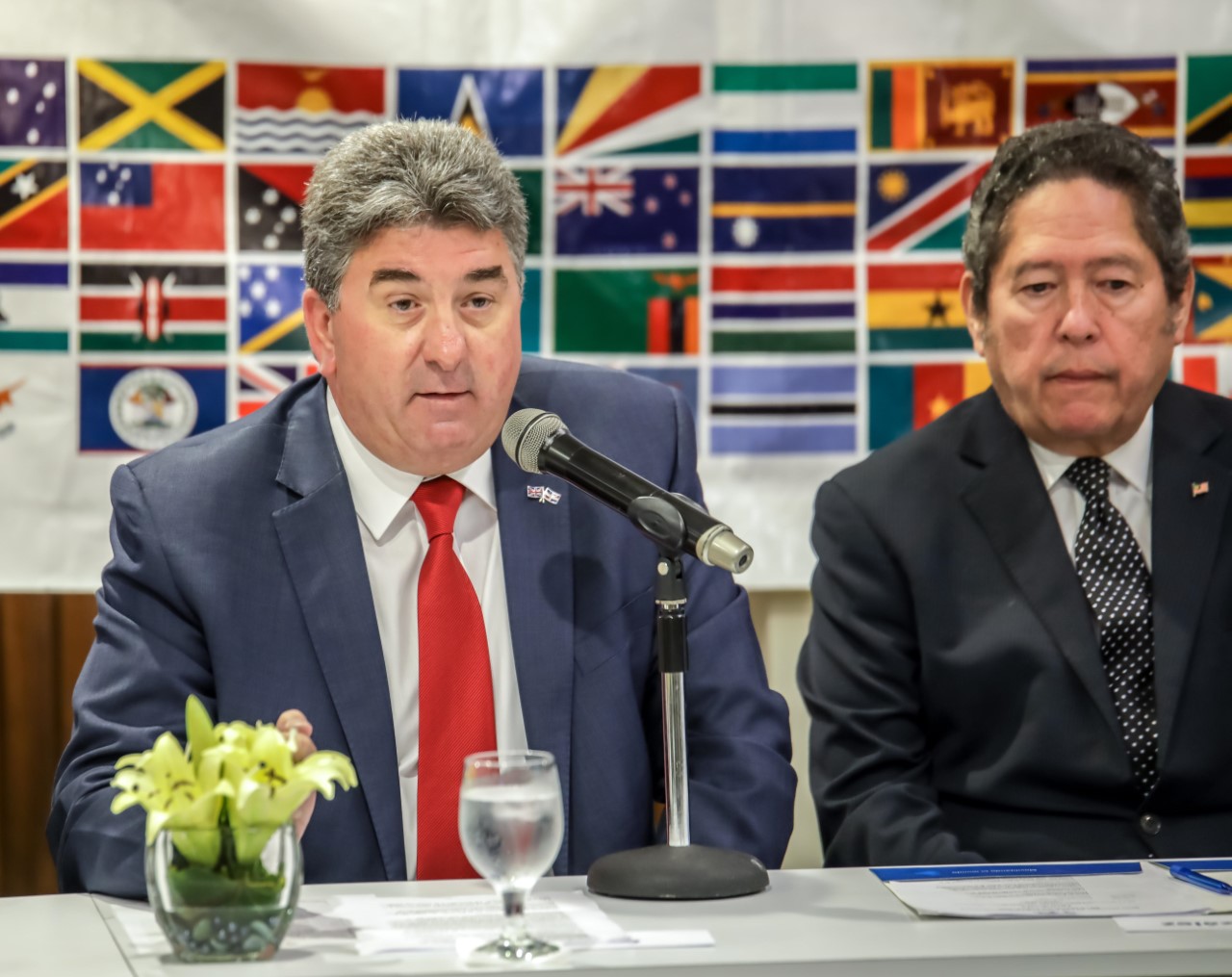 Chris Campbell, Fernando González N.
Snto Domingo.-  The ambassadors of Great Britain, Chris Campbell; Canada, Shauna Hemingway of the Foreign Ministry, Juan Guiliani Cury and Roslan Abdul Raham, of Malaysia, panelist Luis González, director of Asian affairs of the Foreign Ministry and of Nigeria, Janet Olisa, will showcase the opportunities their nations offer in the "First Economic and Commercial Potential Seminar," hosted y Roundtable of the 53 Commonwealth Countries in the Dominican Republic.
The event slated for 8:30am Wed., Dec.12, in the Sheraton Hotel, will be attended by public and private sector representatives.
National Competitiveness Commission director Rafael Paz will deliver the keynote speech, in which he will explain the steps the Dominican Republic takes to be more competitive and attractive abroad.
In the first panel, entitled "Great Britain a historic and positive partner of the Dominican Republic," Campbell will be the main speaker, moderated by José Rodríguez, former president of the British Chamber of Commerce, and as panelists Leonel Melo, current president of that organization; Alejandro Flores, manager of Pernod Ricard Dominicana, and Salvador Estévez, President of the Group Banamiel.
Hemingway will speak on "Canada an important partner of the Dominican Republic" moderated by Eduardo Domínguez Imbert, past president of the Domínican-Canadian Chamber of Commerce, and will be its panelists Gustavo de Hostos, president of that Chamber of Commerce, and Simón Suarez, vice president of the Punta Cana Group.
Also, Olisa, will speak about "Nigeria a potential partner in Africa for the Dominican Republic," moderated by Norman De Castro, president of the Friends of South Africa Society and consul of that country, and will be its panelists Guiliani and Cabral.
A final panel on "Malaysia, a potential partner in Asia for Dominican Republic" will be headed by Raham, as moderator Fernando González Nicolás, honorary consul of Malaysia, and as panelist Luis González.
The seminar's organizers stressed its importance, since the Commonwealth countries as a whole are the leading foreign investors in the Dominican Republic and the main destinations for Dominican exports.