Official says US-Cafta-DR free trade pact will be revised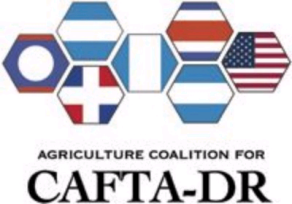 Santo Domingo.- Agriculture minister, Osmar Benítez, recently announced a mechanisms to protect and improve domestic production, and one of those issues is related to the Central America, Dominican Republic and United States free trade agreement (US-Cafta-DR).
The free trade agreement concerns some of the most sensitive productive sectors that in a few months will have to face liberalized tariffs under the treaty.
But Benítez says that president Danilo Medina has already created a commission that is authorized to maintain contact with US authorities aimed at revising the agreement.
"We're going to request a review of DR-Cafta. Why? Because the members of the agreement, including the United States, pledged to reduce the subsidies and we have seen that they have not done so. We are trying to reach an agreement. We want that revision to maintain the protection of sensitive programs, as long as you keep me protected there. The President already authorized it," said the official, quoted by Diario Libre.
He said the procedure starts with a dialogue, continues with the consensus and then with the agreements. "The attitude we have seen from the North American authorities has been very conciliatory and willing to listen to us."
But the US isn't the only market on which the Dominican Republic has set its sights.
After the government established diplomatic relations with China, the authorities have been defining the mechanisms to access that market.
Benitez said there are products, such as cocoa, tobacco, cigars, cassava and starch, as well as pineapples, which are coveted in the Asian nation and are already being shipped to that country. "The only challenge is logistics, distance."