Medina's new lobbyist is a Washington insider: ABC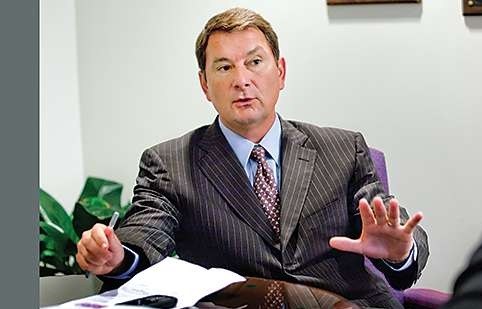 Brian Ballard. Photo BizWatchNigeria.Ng
Santo Domingo.- Dominican Republic president Danilo Medina has hired US lobbyist Brian Ballard as adviser "in communication with officials of the United States government."
The agreement is for the Dominican President to receive "advice and assistance" from Ballard, who in the past represented US president, Donald Trump.
ABC News reported the story citing documents from the US Department of Justice.
"There have been indications that the Dominican Republic has tried to influence the Trump Administration in various areas. Just a few weeks after the inauguration and Eric Trump's visit to the Dominican Republic, the Dominican government hired a lobbying company in Washington, DC, for the first time since 2007," according to the story filed by Matthew Mosk, Kyra Phillips, Alex Hosenball, Kaitlyn Folmer and Brian Epstein.
The investigation indicates that the Trump Organization is planning to return to invest in Cap Cana, Dominican Republic, something which critics see as conflict of interest given Trump's position.
"Other files through the Foreign Agent Registration Act show that Ballard's office shares updates with US officials on various issues related to the same US, including trade, alternative energy and the country's importance as a holiday destination for American tourists. Ballard did not respond to the ABC News questions," the network said.
A Trump real estate project was established in the Dominican Republic to develop resort properties in Cap Cana, Punta Cana (east) one of the Caribbean's most dynamic tourist destinations.
The attempts at construction of the project failed with the world crisis in 2008.