US Embassy will be closed on December 24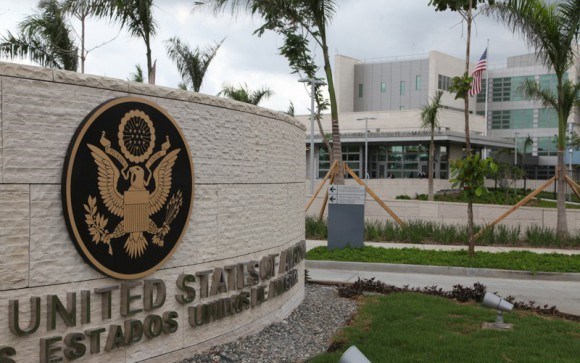 Photo diariodigitalrd.com.do
Press Release
Santo Domingo.-  The President of the United States Donald J. Trump signed an Executive Order that closes the federal government of the United States of America, including the Embassy of the United States in Santo Domingo, on Monday December 24, 2018, the day before Christmas Day.
The Embassy of the United States in Santo Domingo will resume its regular services on Wednesday, December 26, 2018.
For US citizens who require emergency services, they can be reached at the following telephone number: 809-567-7775.
Those people with appointments scheduled for Monday, December 24 will be notified directly by email and / or by phone to reschedule their appointments, as soon as possible.
For up-to-date information on Embassy activities, visit our website: do.usembassy.gov or our Facebook page: facebook.com/EmbajadaUSASantoDomingo/.