Tourism Ministry to build health networks in coastal towns: official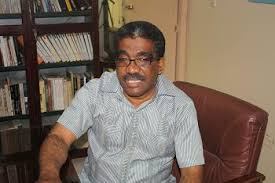 Onésimo Reyes: General Director CORAAPPLATA
The General Director of the Aqueducts and Sewers Corporation of Puerto Plata (CORAAPPLATA), engineer José Onésimo Reyes Peralta, announced that the Ministry of Tourism has planned to build the health networks of the Costámbar and the El Javillar residential tourist sector.
Reyes Peralta acknowledged that both communities do not presently have networks for the collection of their wastewater, but on an as yet unspecified date will be equipped with this vital facility, which will service most central and peripheral sectors of the city of Puerto Plata.
The director of CORAAPPLATA said that by a provision of President Danilo Medina that encompasses the entire coastline of the province of Puerto Plata (Sosúa, Cabarete, Puerto Plata, Luperón, and Villa Isabela), systems of wastewater controls are being built.
He highlighted that Puerto Plata is one of the provinces that has the highest number of beaches with tourist vocation and the earlier mentioned marine coastline is being cleaned up with this project which promotes health and has a high social impact in the communities that benefit from this governmental action.
He said that soon President Medina will return to open the treatment plant and health networks of the town of Luperón, which is now 85 percent complete.
He stressed that the submarine outfall, inaugurated several years ago continues to operate normally and the treatment plant, which is quite advanced, will soon resume the construction of this essential sanitary sanitation facility, which will benefit tourism and thousands of residents in that municipal district.