Fuel prices continue to fall: gasoline drops RD $ 3.40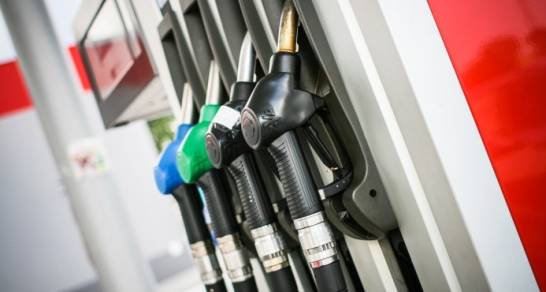 The Liquefied Petroleum Gas decreases RD $ 1, to RD $ 104.60
The two types of gasoline will decrease to RD $ 3.40 and optimal diesel RD $ 3.70 for the week of December 29, 2018, to January 4, 2019, according to the resolution of the Ministry of Industry, Commerce and Mipymes.
With the new prices, a gallon of premium gasoline will cost RD $ 207.30, while regular gas will run RD $ 192.70.
Regular diesel oil is RD $ 165.10 per gallon, RD $ 1.20 low, optimum diesel at RD $ 175.70 per gallon.
A gallon of kerosene will cost RD $ 155.60, at the pumps. Fuel oil is at RD $ 105.85, RD $ 3.40 low, Liquefied Petroleum Gas (LPG) RD $ 104.60, RD $ 1.00 decreases, while Natural Gas follows frozen at RD $ 28.97 per cubic meter.
The averaged exchange rate is RD $ 50.36 according to the survey conducted by the Central Bank.
The WTI has traded at $ 45.31 on Thursday, losing – 0.22% (- $ 0.10),
touching an intraday maximum of $ 45.88 per barrel, and a WTI intraday low of $ 44.92, compared to $ 45.77 at the close of Wednesday in New York.
Oil prices fell on Thursday after rebounding 8 percent in the previous session, with prices pressured by worries about a faltering global economy and concerns over an oversupply of oil.
However, US stocks withdrew on Thursday, dragging oil prices with them." In the absence of the main specific oil holders, the oil complex has 'joined the hip' of the actions amid the extreme movements of prices this week that have been developing in both directions," said Jim Ritterbusch, president of Ritterbusch and Associates.
Concerns about the slowdown in global economic growth have held back investor confidence in the riskiest asset classes and have pushed oil futures.