Govt. says gas found in central region is biogenic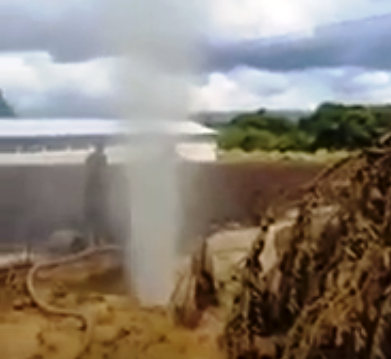 Santo Domingo.- The Energy and Mines Ministry on Tues. said that studies of the gas release at Villa Tapia (central) conducted by Weatherford International laboratory in Illinois, and analyzes by the Dominican Petroleum Refinery determined that it's biogas.
It said the gas, released from an excavation of a well for water at a depth of over 140 feet, is generated from organic matter decomposed by bacteria.
It said the agency's ban on drilling is still in effect since there may be other pockets of biogenic gas in the area, which has a high concentration of methane.
Energy and Mines notes that the Villa Tapia area forms part of the Cibao Oriental block, "which has potential for the exploration of hydrocarbons, especially thermogenic gas, and which is one of five blocks in the process of auctioning to grant exploration and exploitation rights for oil and gas."