Good and bad news out of Valle Nuevo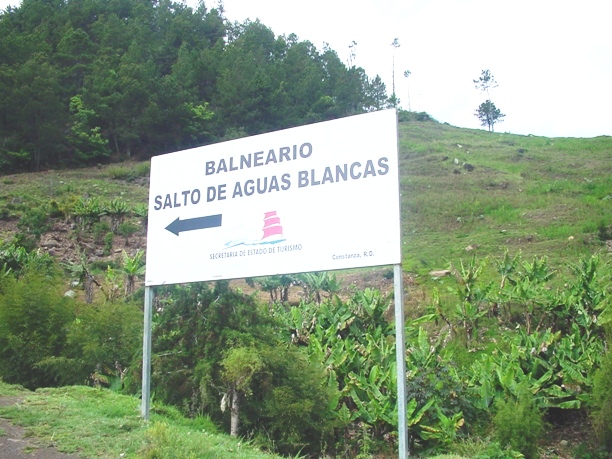 Aguas Blancas waterfalls, in Valle Nuevo, has been recovered from contamination by farmers.
Cosntanza, Dominican Republic.- While it is true that the northern area of ​​ Valle Nuevo National Park after being evicted farmers, has been reforested and protected, the landscape of the southern part is very different.
The southern part of the area is still being used for agriculture and has human settlements, prompting the Environment Ministry's intervention to recover protected lands subjected to deforestations for many years.
Environment deputy minister Angel Daneris Santana said they'll continue to enforce Resolution 14/2016 to recover the park that also covers San José de Ocoa, Azua and Monseñor Nouel provinces.
He said that a greenhouse project is being prepared for that part of the reserve, to start the transfer of those who still live and work in those lands. "This project is in the formulation phase. The plan that was implemented in Costanza, took about a month and a half, which means that within this year will have the greenhouse for the south."
Evicted areas are protected
Quoted by Listin, the official said the areas that were evicted are free of squatters. "The only thing that is being done is to restore it ecologically with the help of Ministry technicians who have been planting endemic plants there."
Permanent surveillance
To monitor and protect the area that has already been recovered in Valle Nuevo, the National Environmental Protection Service (Senpa) has 24 members who patrol 24-7, 10 on motorcycles, a truck and two pickup trucks, according to Senpa director, Omar Gitte Mejía.