Utility CEO: electric sector deficit reached US$665M in 2018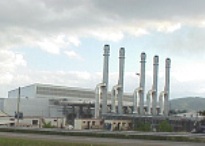 Palamara power plant, La Vega
Santo Domingo.- State Electric Utility (CDEEE) CEO Rubén Jiménez Bichara, affirmed Wed. that the electric sector deficit  surpassed US$500 million in 2018 and reached US$665 million.
He said the Government had planned to allocate US$425 million for the electricity sector subsidy in 2018, but increased fuel prices led to an additional US$240 million.
"The increase in the deficit in the general sense, produced by fuels, rose by US$240 million last year, that is, we crossed the barrier of US$500 million for the year that ended," Jiménez said at a ceremony to mark the CDEEE's 64th anniversary.
He added that all of the deficits in the electricity sector can be mitigated when the country obtains energy at more competitive prices, "for which to modify the generation matrix is necessary."