Bird flu outbreak: a veil of secrecy shrouds poultry producers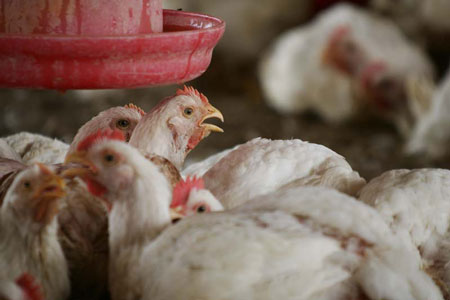 Santo Domingo.- A veil of secrecy has shrouded Dominican Republic's poultry producers over the outbreak of bird flu detected in northern Espaillat province, on fear of stating a position after Agriculture minister Osmar Benítez confirmed its presence in that area.
On Tues. Agriculture Ministry said its officials and poultry sector representatives met to establish a protocol to deal with the cases and contain the virus. "We have already defined a work plan in that sense and we want to clarify that we have a team of technicians working on the eradication of the outbreak."
Poultry sector sources quoted by Diario Libre affirm that there are more than nine million laying hens, of which 60,000 are under observation in Espaillat province due to the outbreak detected in the towns of Corozo and Quebrada Honda.
Demand
While the internal normal demand is around 17.3 million chickens per month, it can peak to 17.8 million.
Recently the sector was producing 19 million chickens per month.