Why are these the top 10 Dominican organic export products?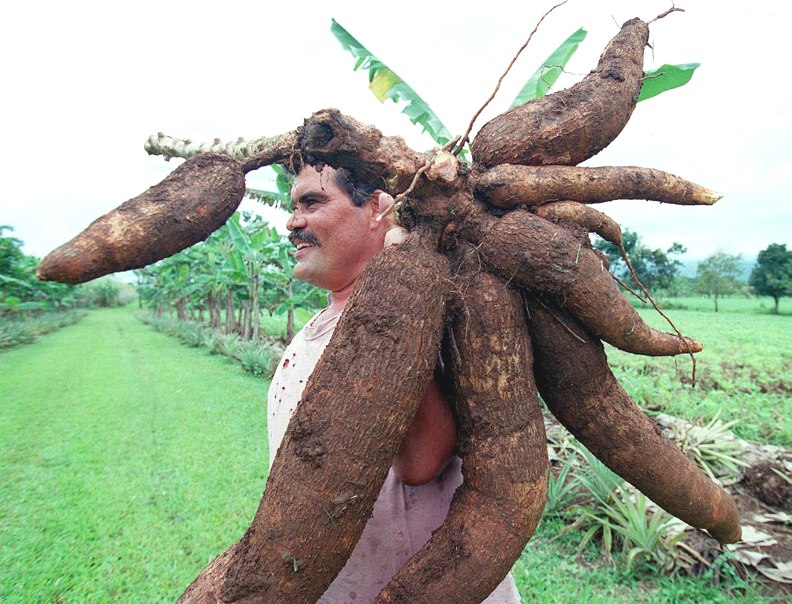 Big yuca (cassava)
Santo Domingo.- Broccoli, cauliflower, lettuce, tomato, carrot, pineapple, avocado, lemon, cassava and sweet potato are the 10 products with the highest capacity to expand, marketing potential, rapid harvest cycle, environmental sustainability and good profit for the grower.
The findings form part of the Agro-ecological Products Market Study in the Dominican Republic" released Tues. by the Dominican Agribusiness Board (JAD).
JAD director, Ivonne García, said the study forms part of the implementation of a sustainable agriculture program with as many as 2,000 organic farmers nationwide.
She said the challenges posed by climate change force producers to assume new ways of growing healthy food to reach consumers. She said the goal is to prepare farmers to export organic products to demanding markets.
"We are working with 10 products that go to the domestic market and have export potential and incorporate them both in the open field and greenhouse so that these can reach the most demanding markets," Garcia said.
The consultants Rafael Díaz and Francisco Rojas presented the study for the two-year program with financing of US$1.0 million.