Canada envoy's visit reveals the north region's thirst for trade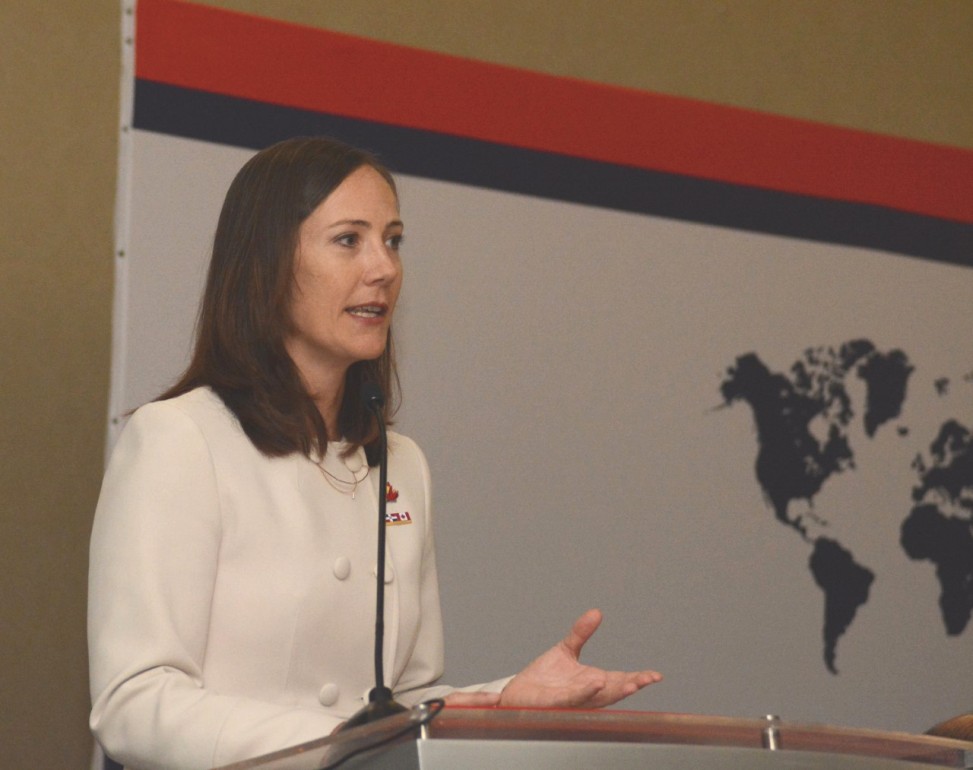 S. Hemingway. File
Santiago.-  Canada ambassador Shauna Hemingway and regional business leaders on Wed. agreed on the need to boost her country's investments in the agro-industry sectors.
The diplomat, who met with members of the North Region Industries   Association (AIREN) and of Santiago's Commerce and Production Chamber, said they work to increase trade, on a scholarship program and immigration to Canada.
Hemingway, accompanied by commercial attaché Waleska Rivera, and commercial associate Regis Batista, said her country embraces diversity and inclusion, as evidenced by its large number of immigrants.
Trade exceeds US$840M
AIREN president Juan Ventura stressed the importance of Dominican-Canadian trade, which he affirms exceeds US$840 million.
"You receive our gold, cigars, rum, agricultural products such as coconut, avocado to name a few and other manufactured products, while from Canada we can receive things that the Dominican Republic does not have, such as wheat and fruits that we cannot produce," said Ventura.
Chamber president Juan Carlos Hernández stressed the importance of Hemingway's visit and which in his view serves to promote the city's investment agenda. "Santiago is considered the country's and the north region's industrial engine, which concentrates 49% of agriculture, and has an important mining sector and tourism sector."
the participants asked about the challenges to export to Canada and opportunities for agribusiness, a vital factor in the region's economy, citing tropical products of high demand by Canadian consumers.