Germany wants more trade, make bigger investments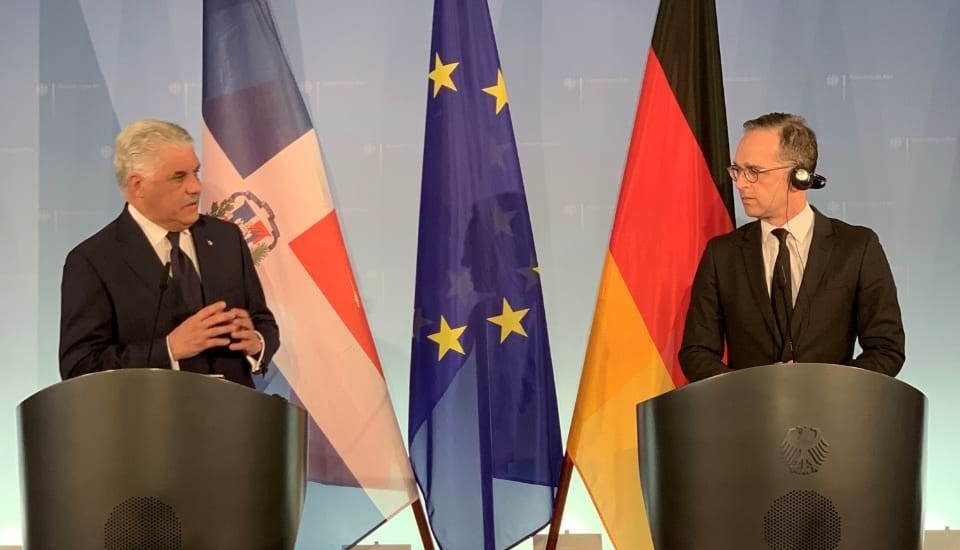 Miguel Vargas Heiko Maas
Berlin.- Foreign minister Miguel Vargas and his German counterpart Heiko Maas on Wed. announced joint cooperation on climate change, trade, investment, tourism, education and energy.
During a meeting at Germany's Foreign Ministry, the officials discussed the strategies to reactivate and strengthen bilateral relations.
Moreover, Maas invited Vargas to the meeting of foreign ministers of Latin America in May, where Germany will seek to increase its influence in region's countries.
Haiko Maas also stated Germany's interest in closer ties, stressing Dominican Republic's growth as well as German investments, which in his view can be increased.