Dominican Republic among least attractive for mining investors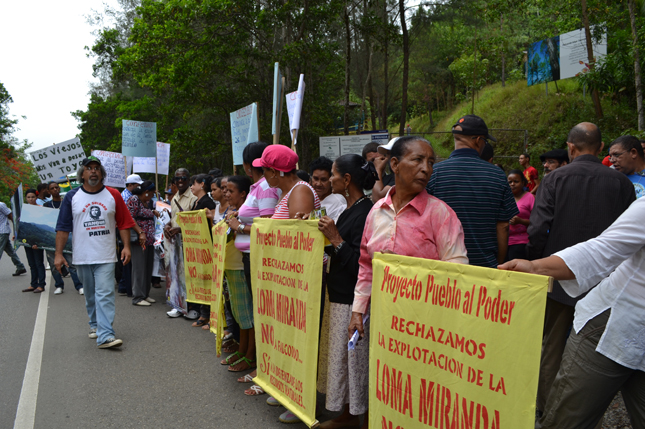 Protest at Loma Miranda-Falcondo site
Santo Domingo.- The Dominican Republic is among the least attractive countries for mining investors, ranking 76 out of 83 evaluated, according to the Fraser 2018 survey, which is a world reference for local businesses.
Only Bolivia, La Rioja (Spain), Ethiopia, China, Panama, Guatemala, Nicaragua, Neuquen (Argentina) and Venezuela surpass Dominican Republic in the ominous rating as least attractive territories.
The most attractive: Nevada, Australia, Quebec, Alaska, Utah, Arizona, Yukon and Saskatchewan (Canada), and the Northwest Territories.
The online survey polled to 2,600 people between August and November 2018 and contained ratings according to the degree to which public policy encourages or discourages foreign investment.
The index is constructed by combining the mining potential of best practices, geological attractiveness and government policy on attitudes towards investment in exploration.
In general, Canada is for the surveyed miners the most attractive region for mining investment in the world.