Gov., private sector plan to cut red tape will save US$3.9B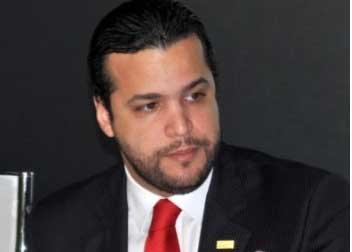 Santo Domingo.- The Government and the private sector on Wed. announced a comprehensive plan to transform the official regulations and procedures, whose currently cost RD$197 billion(US$3.9 billion) or 5.46% of GDP.
The plan also transforms and prioritizes the six Govt. agencies that have highest regulatory costs: the ministries of Higher Education, Public Health, Environment, Agriculture, Public Works and Internal Taxes.
The goal is to cut the social cost of regulations by around 70%.
National Competitiveness Council director  Rafael Paz made the announcement during the unveiling of the RD+Simple program, a Government initiative that seeks to raise the efficiency of public institutions and forge a more efficient and competitive country.
He said the plan includes the high prioritization of the 10 procedures with the highest cost and the average of 70 procedures, corresponding to 37 additional govt. agencies.
"We will start working groups with the institutions involved, in order to verify the recommendations derived from these results and apply them. That is, eliminate those that must be eliminated and simplify those that can be simplified," Paz said.
"In the second stage of RD + Simple, we will include 40 new institutions, which will allow us to analyze, approximately, some 700 additional procedures, according to preliminary estimate."