Metro riders face 1.5+ hour delay from unexplained glitch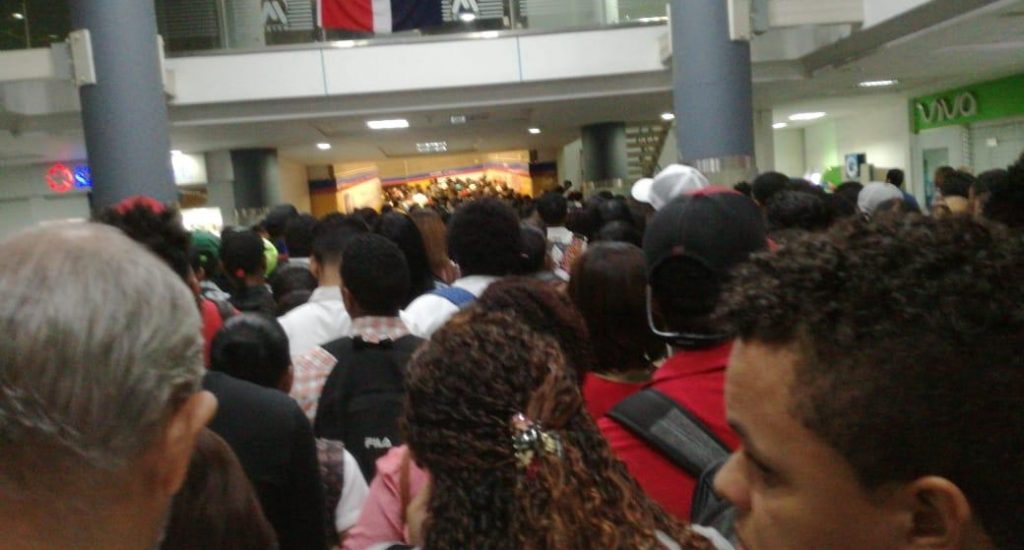 Metro riders wait long lines. Photo elnuecodiario.com.do
Santo Domingo.- Santo Domingo Metro passengers were met with long delays in  their Monday commute from a presumable glitch in the service of Line 1.
In the northernmost station in Villa Mella, the line to board was around half a kilometer, while commuters scrambled to board buses and public cars.
The delays began early Mon when passengers had to wait for more than an hour to board the Metro and also complained about the alleged lack of information.