NGO asks fast-track residency for 28K Haitians, 24K Venezuelans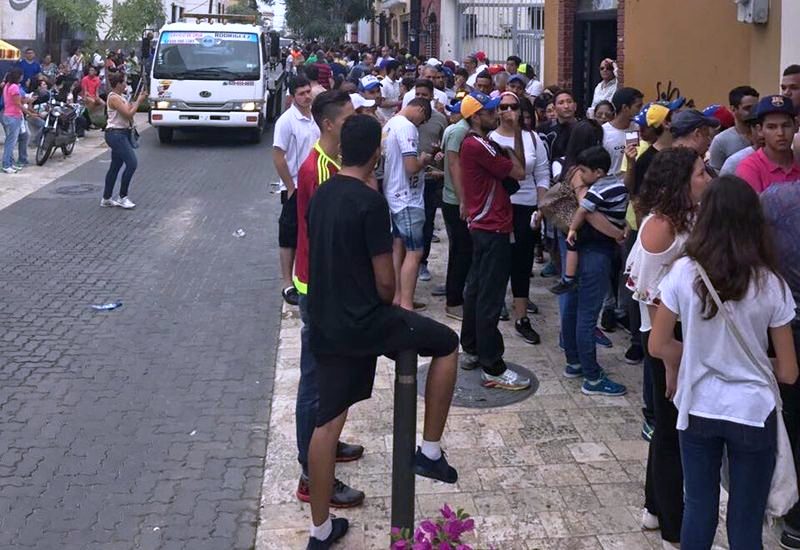 Venezuelans vote in DR
Santo Domingo.- The National Roundtable for Migration and Refugees (Menamird) on Wed. asked Immigration to review the status of 28,000 Haitians who registered in the Plan to Regularize Foreigners (PNRE), but are currently in "limbo," EFE reports
The Menamird also urged authorities to expedite similar requests to regularize what it affirms total over 24,000 undocumented Venezuelan immigrants.
Entity coordinator, William Charpentier said the PNRE should review the documents submitted by the immigrants who registered for the Plan. "The cases that were observed or rejected, should be submitted to a review process, which has not happened with 28,000 Haitians."
In a press conference, Charpentier asked Immigration to review the cases of each of these people.
The PNRE sought to provide identity documents and permission to stay to foreign nationals who were residing irregularly in the country.
A total of 249,950 foreigners signed up for the plan, including 244,366 Haitians, according to official figures.