Chinese Vice Premiere keeps tabs on pacts signed with DR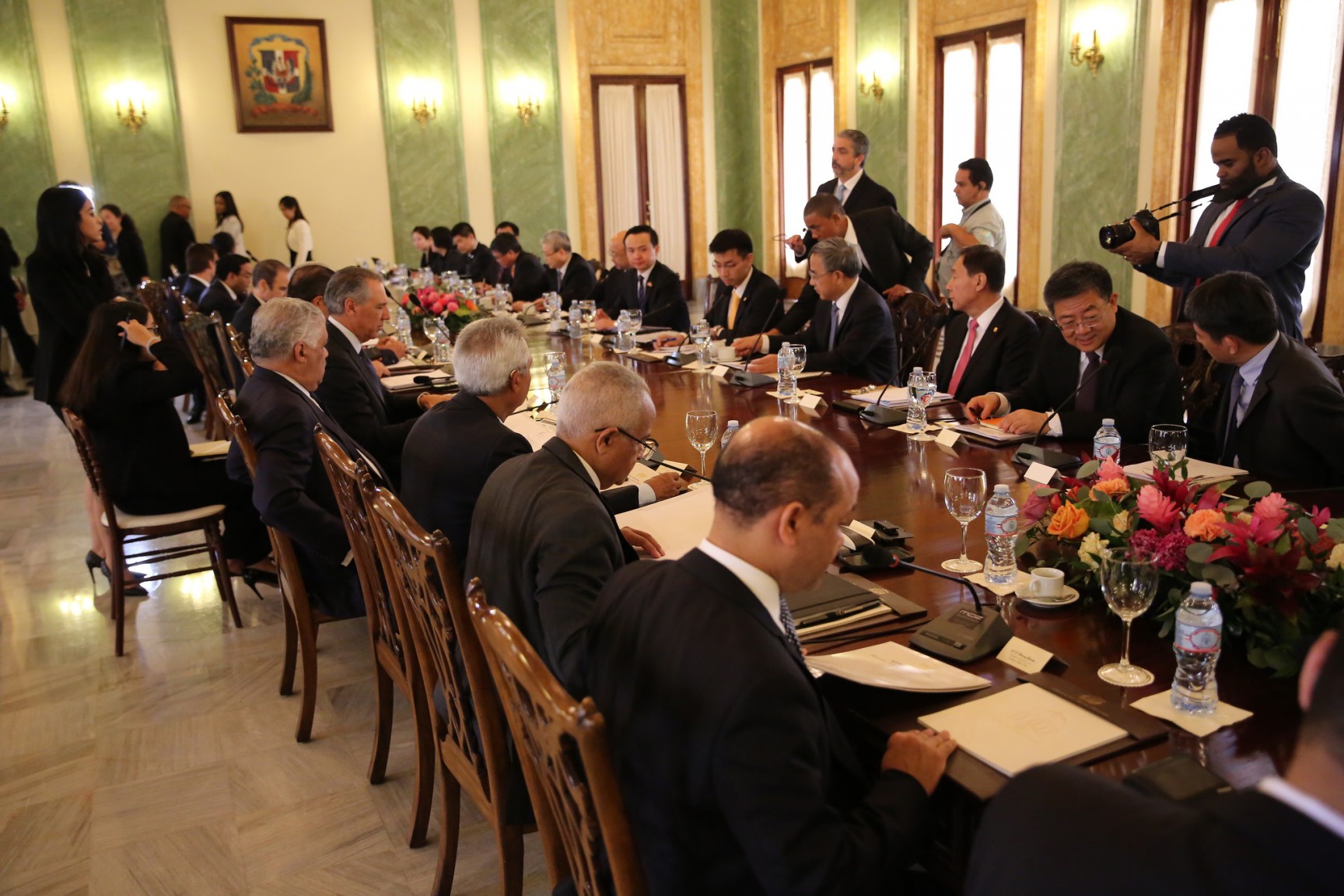 Santo Domingo.- Nine of the 18 agreements signed in November 2018 by the leaders of China and the Dominican Republic are well advanced, according to Foreign minister Miguel Vargas Maldonado, after concluding a meeting with Chinese Vice Premier Hu Chunhua to follow up on the pacts.
He said that Hu's meeting with president Danilo Medina and the ministers that signed agreements with the Asian country, focused on cooperation and trade.
"Above all, an important scenario for the country, for our producers and, in that sense, we advance a lot," Vargas said at the end of the meeting in the National Palace, which began after 10am and concluded at 1:30pm.
Although the Chinese official's agenda was not announced, Vargas said Hu will visit the free zones, the Colonial Zone and will meet with the Chinese community in the country