Senior official visits despite China's 'predatory' trade practices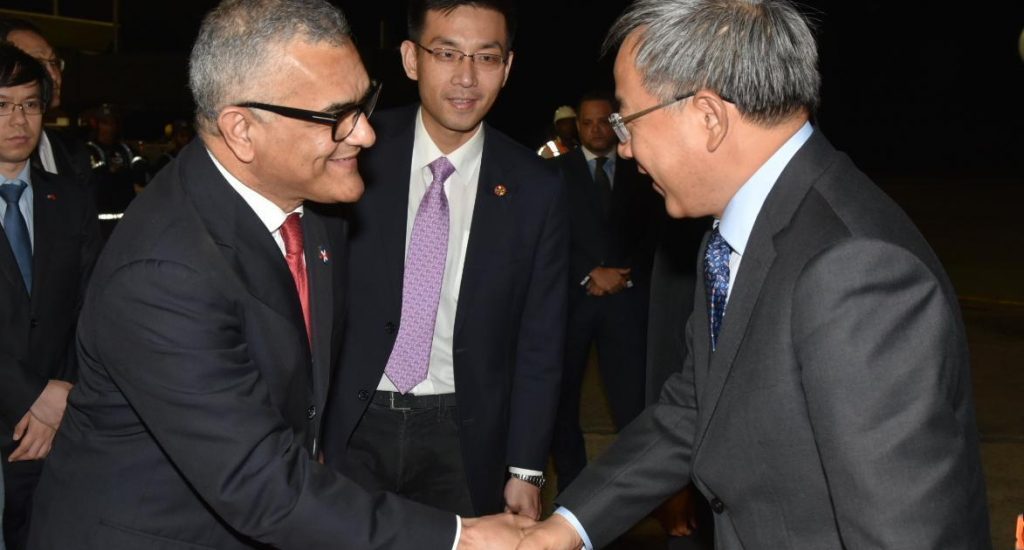 Deputy foreign minister Carlos G. Garcia, Hu Chunhua.
Santo Domingo.- Accompanied by a delegation of 35 China government officials, Chinese vice premier Hu Chunhua arrived in the country Sun. night and will meet with president Danilo Medina to strengthen trade and diplomatic ties between both countries, among other matters of interest
Hu's visit comes just one day after Medina met with US president Donald Trump, on which the White House labeled as a gathering to counter China's "predatory" trade practices
The senior official arrived at Las Américas airport on a private flight from Uruguay, and will meet Medina at the National Palace to.
A Police and military motorcade escorted Hu to the city under strict security He's the most senior Chinese official to visit the country.
One year of ties
On April 30, 2018, the Dominican Republic established diplomatic relations with China, after severing with Taiwan.
Seven months later Medina visited China, where Beijing and Santo Domingo signed 18 commercial agreements and of other areas.