Grupo Lacteo inaugurates a US$30M+ dairy plant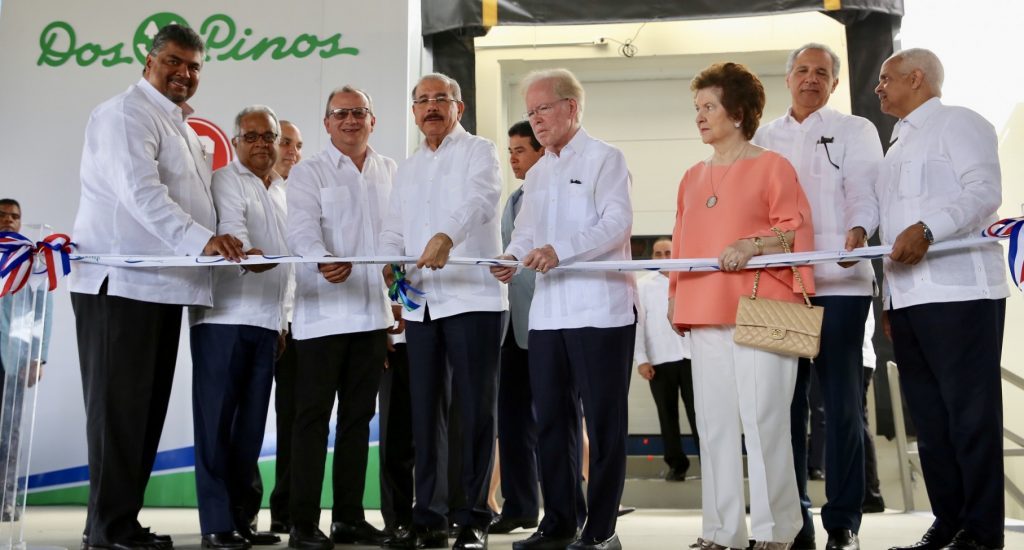 Santo Domingo.- The Grupo Lacteo del Caribe on Tues. inaugurated a dairy plant in the Duarte Industrial Park, 22 kilometers north of the city, built at a cost of more than US$30 million.
The plant will produce products of the brands Dos Pinos and La Granja, juices, nectars and soft drinks, with 50 varieties in a first stage.
President Danilo Medina attended the opening ceremony of the facility, which is part of the Corripio conglomerate, and has a packing capacity of 250,000 liters per day.