Gov. to replace with cocoa coffee plantations ruined by blight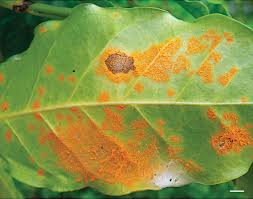 Neiba, Dominican Republic.- With the objective of replacing old coffee plantations destroyed by coffee rust, the National Agricultural and Forestry Research Council (Coniaf), develops a wide-reaching program of technology transfer and technical assistance for innovation to cultivate cocoa.
"The program responds to the need of farmers in western Bahoruco province to plant a crop to replace coffee that, like cocoa, adheres to local environmental conditions and meets their economic needs," Coniaf director Juan Chavez said in a statement on Wed.
Export leader
With US$261.0 million, the country is a world leader in cocoa exports, especially organic beans.