Italians show system that harnesses the sea's energy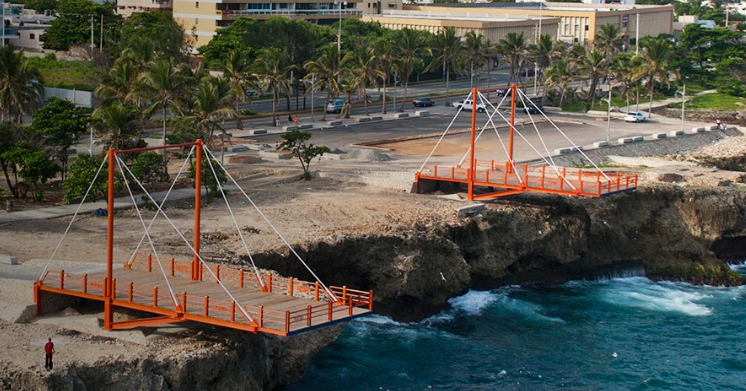 Fishing piers Malecon
Santo Domingo.- Italian businessmen showed Dominican authorities the "Proyecto Onda" (project wave), an intelligent float that extracts energy from the motion of waves and designed to withstand hurricanes and storms.
The project was unveiled at the National Energy Commission (CNE), headed by executive director, Ángel Canó.
Domenico Campanale, Gerardo Campanale, Gerardo Alfarano and Darío Dicembrino, Carlo Di Mundo, Lucca Rizzotto and Isama Mancebo formed the delegation of businessmen who explained to officials of the Energy and Mines Ministry, the Environment and the CNE, the system's advantages over other sources of power.
In Dominican Republic's case, they said, the project can meet the requirements within three months, to subsequently launch a pilot project in the area of ​​Santo Domingo's Malecón, using as base one of the piers already built on the seashore.
"The benefit of the Onda Project is that it draws energy from the sea that today is still in an experimental phase worldwide. We are one of the first precursors of the project that we are working on. The advantages will be the obtaining of a very important energy compared to the other sources of renewable energy," said Dicembrino, inventor of the system.