RD $ 710.8 million in revenues from CO2 emissions issued by vehicles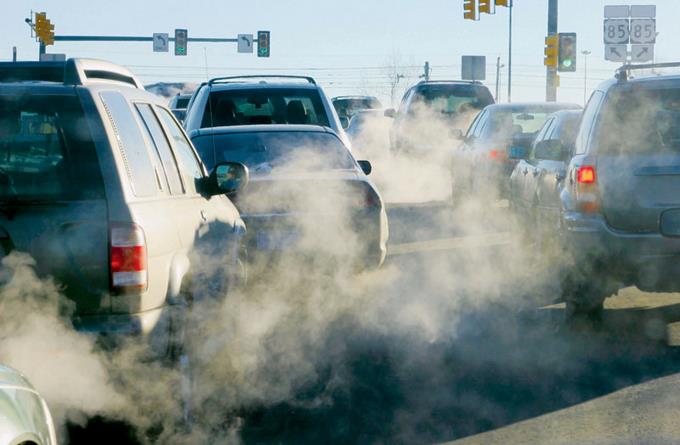 The transport sector is one of the main emitters of carbon dioxide (CO2). ISTOCK PHOTO
2018, collections for the tax on carbon dioxide (CO2) emissions amounted to RD $ 710.8 million, an amount that represented a growth of 5.3% compared to the same period of the previous year, according to the records of the Directorate General of Internal Taxes ( DGII).
This is mainly due to the increase in the vehicle fleet in the country, but it also means that high consumption and high emission vehicles have been imported.
For the environmental advisor of the Presidency, Omar Ramírez Tejada, this means that "the transport sector is not doing its job on climate change because initiatives have not been implemented to reduce emissions as has been done, for example, in the generation of electric power."
Ramírez said that while in other countries mobility solutions encourage the use of electric vehicles or that use less polluting fuels, little progress has been made in this regard.
He indicated that it is necessary to implement gradual measures to change the obsolete vehicle fleet and continue improving public transport so that citizens enjoy efficient options for transportation and not have to buy a vehicle.
Use of resources
Ramírez, who was executive vice president of the National Council for Climate Change and the Clean Development Mechanism (CNCCMDL), added that the resources collected from CO2 emissions have not been used to create a fund for mitigation and adaptation to climate change, which It was what was initially proposed.
He indicated that these funds could be used to change the fleet of vehicles in the transport sector.
He specified that with the application of the tax for emission of CO2 in motor vehicles, which was established in 2012, not only sought to penalize the backward technologies but to create a fund for these purposes.
This is why Ramírez believes that this and other taxes should be reviewed in the country.