March prices climb 0.65%, paced by transport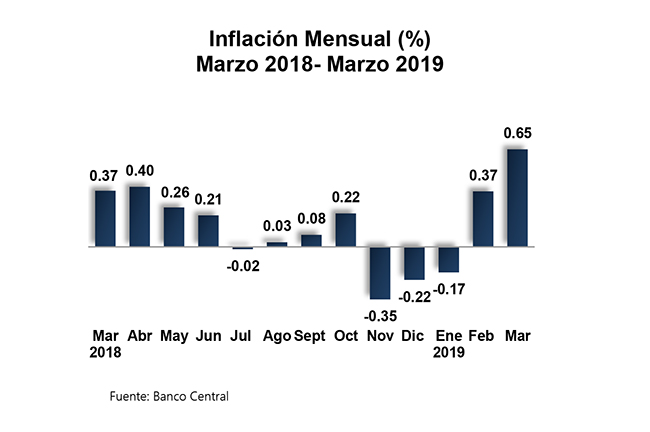 Santo Domingo. – The Dominican Republic Central Bank on Tues. said consumer prices climbed 0.65% in March, while first quarter inflation stood at 0.86%.
It said annualized inflation, from March 2018 to March 2019, was 1.47%, "below the lower limit of the target range of 4.0% ± 1.0% established in the Monetary Program of 2019."
"Annualized inflation at the end of March 2019 turns out to be significantly lower than the one registered in the same period in 2018 (3.91%) and 2017 (3.14%)," the Central Bank said in an emailed statement.
It adds that transport, which climbed 1.79%, is the group that most influenced March prices.