RD does not expect foreign exchange pressures in the short term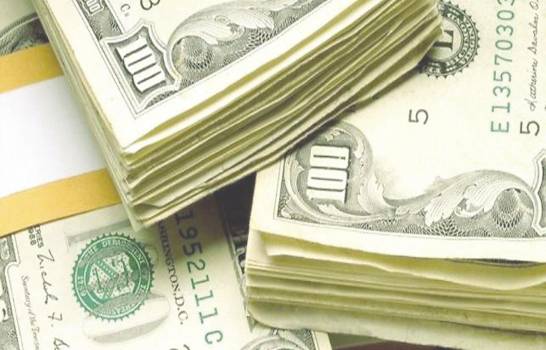 The purchase of the American currency is around 50.55 Dominican pesos at present.
According to the expectations of the Dominican economic authorities, this year no foreign exchange pressures are expected in the short term.
As reported in the Macroeconomic Framework document recently published by the Ministries of Economy, Planning, and Development, Finance and the Central Bank of the Dominican Republic, which, for the time being, expect the December exchange rate to be around RD $ 53.10 per dollar.
"Given that the currency's influence on the economy is maintained, there should not be a notable hint of foreign exchange pressures in the short term. Consequently, the exchange rate change in the medium term is expected to return to a rate equal to general inflation as of 2020 and, therefore, for the years 2020, 2021 and 2022 the previous estimates of the average exchange rate in the RD will remain stable. $ 54.26, RD $ 56.43 and RD $ 58.69 per dollar, respectively," according to the intergovernmental report.
However, the level of exchange depreciation expected for this year will be higher than that registered in 2018. The projections included in the Macroeconomic Framework for March indicate that the value of the US currency with respect to the Dominican peso will rise from RD $ 50.39 at the close of 2018 to RD $ 53.10 per dollar expected at the end of this year, which would imply an estimated Dominican peso devaluation of 5.4%. The exchange depreciation last year was 4.4%.
One of the elements that affect the pressure on the US currency is the rise in the prices of hydrocarbons in international markets, due to the impact it has on the government bill of the electricity subsidy. Moreover, although oil prices have increased in recent weeks, the Dominican government does not see fit to increase the rate at which hydrocarbons are calculated for budgetary purposes.
In this sense, the estimate of the average price of West Texas Intermediate oil (WTI) made by the government for this year stands at US $ 60.5 per barrel, although last year the level of the quotation had already closed at around US $ 65 per barrel. For this Friday, the price of WTI had risen to US $ 63.89/barrel, above the level estimated for this year.
Texas oil has influenced the rise.