Workers of new power plant halt strike on payment pledge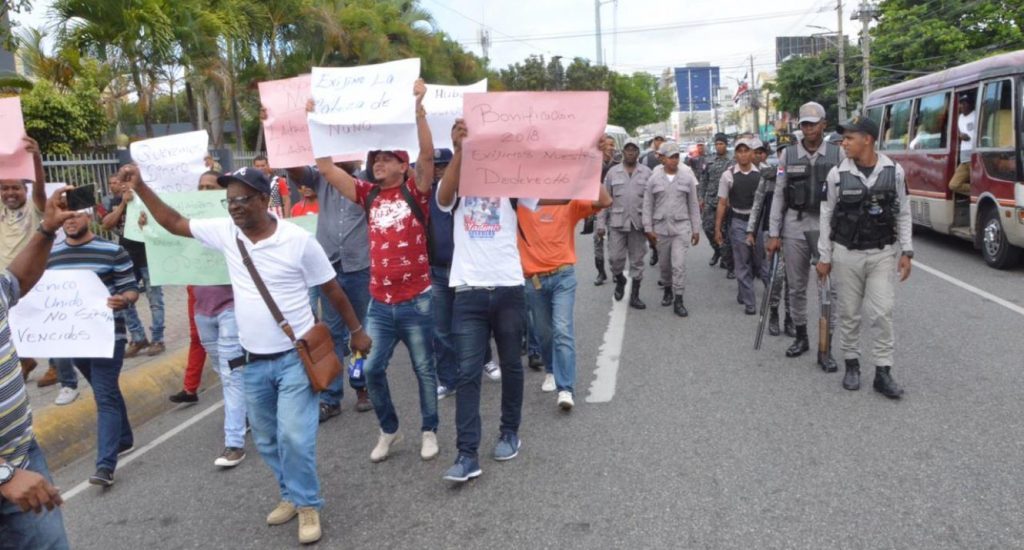 Protest at utility offices. Photo elnuevo diariio.com.do
Santo Domingo.- The rank-and-file of the Punta Catalina Power Plant Workers Union (Sintrapunca) will return to their normal tasks today Monday after reaching an agreement with executives of the Odebrecht-Tecnimont-Estrella conglomerate.
Last week the union staged a walkout and protested violently to reject the company's decision to forego the 2018 bonus, claiming sustained losses.
The workers' protest continued even during Easter Week, and on Sunday managed to get a pledge to be paid 50% of the bonus on April 30 and 50% on May 30.