Industries' unwavering push to compete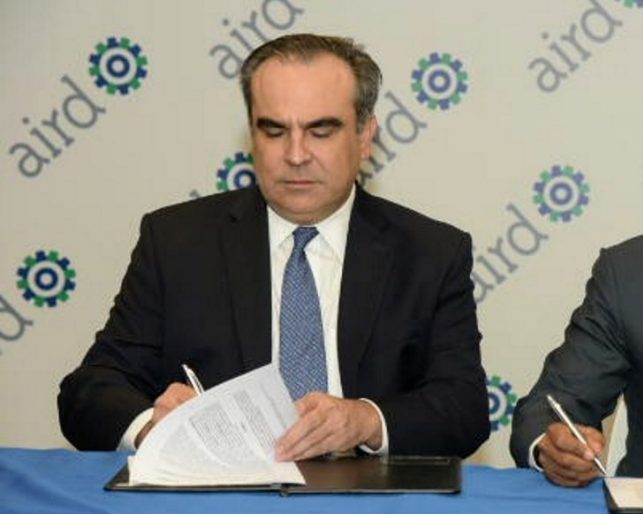 C.J. Marranzini. File.
Santo Domingo.- "The eyes of our competitors are upon us, not with their arms crossed, but actively working to gain market space and increase their exports with increasing added value," says Industries Association (AIRD) president Celso Juan Marranzini when presenting the 15th edition of HechoenRD magazine.
He notes that it's an opportunity to provide the country with a strong economic and social development base for the coming years, "opening the doors to a new era of industrialization under the banner of the Fourth Industrial Revolution.
For AIRD executive vice president and publisher Circe Almanzar, "competing requires that participants are in similar conditions, that define their comparative advantages, that their structural problems are solved, that they can take advantage of foreign markets, as well as foreign industries take advantage of the domestic market."
She adds that when the DR-Cafta free trade deal was signed, "the Dominican productive sector had significant delays in competing with its peers in the region and that new agreements made more evident the weaknesses of the Dominican productive structure."