Militarized power plant supplies 210MW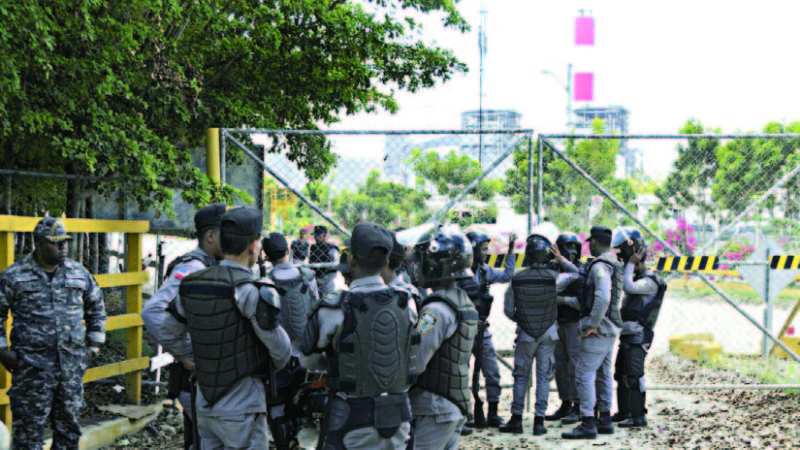 Punta Catalina, Diario El Gallo.
Santo Domingo.- Despite the conflicts pitting workers and the builders, the Punta Catalina Power Plant continues its technical testing, contributing an average of 210 megawatts to the national electric grid.
The plant remained available over the weekend but didn't supply electricity.
The coal-fired plant generates 220 MW since last Sunday.
The workers demands that the builders headed by Odebrecht pay a bonus and although an agreement was announced, the unionists denounce threats of layoffs and the facility continues militarized.