ANEIH: country must prepare for US slowdown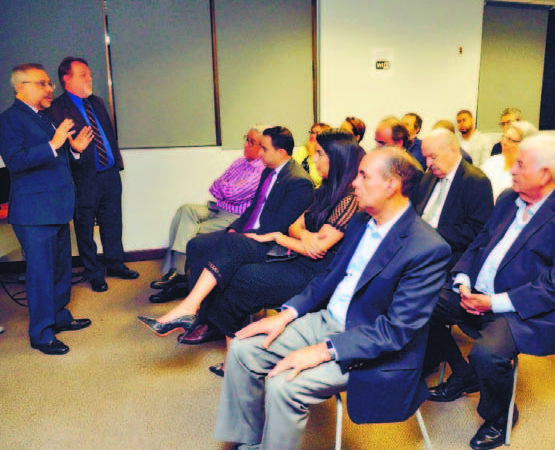 The president of the National Association of Companies and Industrias Herrera (ANEIH), Leonel Castellanos Duarte, considered that the slowdown registered in the growth rate of the US economy this year will have repercussions on the levels of consumption and balance of payments, which in his opinion demands anticipation and preparation from the Dominican productive sector.
He stressed the importance that Dominican companies and industries keep abreast of the behavior of national and international economic indicators, in the awareness that these, in addition to influencing the direction of the economy and financial markets, affect by virtue of consequence, the profitability of the businesses, of the financial assets, and of the capacity of decisions.
Castellanos Duarte made the considerations when he inaugurated the first installment of the business meeting cycle of the Economic Cocktail of ANEIH with Henri Hebrard, a novel concept of events that combines the environments of economic analysis and exchange and social fellowship in its own context.
This is an initiative that will take effect on the last Thursday of every month in the rooftop halls of the institutional headquarters, under the aegis of Henri Hebrard "economic adviser of the ANEIH.
In each monthly edition, a quick update of the main economic variables that affect Dominican companies will be addressed, as well as a re-projection of them in the short and medium term.
The economist Hebrard reviewed the most relevant economic indicators for Dominican companies during 2019.